Apple heeft vorige week al een tipje van de sluier opgelicht voor wat betreft iOS 9.3 dat dit voorjaar uit moet komen. Een van de opvallendste nieuwe functies is Night Shift. Deze speciale nachtmodus iPhone, iPad en iPod touch helpt je om beter te slapen. Maar hoe werkt dat dan?
Melatonine
Ons dag- en nachtritme wordt geregeld door het lichaamseigen stofje melatonine. Overdag wanneer het licht is produceert je lijf geen melatonine. Pas wanneer het donker begint te worden, komt de productie van melatonine op gang. De stof zorgt ervoor dat je lichaamstemperatuur daalt en daarom worden we slaperig. Mensen die van zichzelf te weinig melatonine aanmaken, slapen niet al te best.
De iPhone 14 nu tot €348 korting!
• Maximaal voordeel als je thuis Ziggo hebt
• 6 maanden Apple Music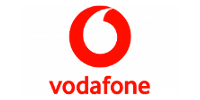 Bekijk actie
Het scherm van je iPad en iPhone straalt grote hoeveelheden blauw licht uit. Blauw licht zorgt ervoor dat de aanmaak van melatonine onderdrukt wordt. Erger nog: het stimuleert de productie van histamine en dat helpt juist om nog een paar uur stuiterend en klaarwakker door het leven te gaan. Kortom, als je in je bed tot rust lijkt te komen met een paar gezellige YouTube-video's of een spelletje, help je juist je slaapcyclus om zeep. Daar heeft Apple nu wat op bedacht.
Night Shift past kleurtemperatuur aan
Met Night Shift beperk je de hoeveelheid blauw licht op het scherm. Als straks iOS 9.3 uit is, kun je bij de instellingen onder 'Beeldscherm en helderheid' instellen dat het kleurenspectrum veel meer warmere kleuren moet tonen. Je kunt de functie handmatig in- en uitschakelen. Het is ook mogelijk om de functie automatisch te laten werken: je iDevice houdt dan in de gaten wanneer de zonsopgang en de zonsondergang in jouw regio plaatsvindt en past daar de kleurtemperatuur van het scherm op aan.
Natuurlijk verhelpt deze speciale nachtmodus niet alle slaapgerelateerde problemen die je iPad veroorzaakt. Hectische of indrukwekkende videogames en filmpjes vlak voor het slapen gaan zijn niet aan te raden. Piepende pushnotificaties de hele nacht door, die helpen ook niet. Dat zijn dingen die je op een andere manier in de hand moet houden.
Ligt jouw iPhone ook op je nachtkastje? Of weer je juist alle beeldschermen uit je slaapkamer?