Er wordt veel geschreven over het coronavirus. Daar zit veel desinformatie bij en soms zelfs fake news. Maar er is maar één bron die er echt toe doet: het RIVM. De belangrijkste informatie van dit instituut is nu gebundeld in een corona app: COVID-19.
Corona app
De COVID-19 app is ontwikkeld door Medisch Dossier, een kennisplatform dat medisch-wetenschappelijke informatie bundelt. In de corona app gebeurt dit met geverifieerde data van het RIVM en de app wordt dagelijks bijgewerkt.
De iPhone 14 nu tot €348 korting!
• Maximaal voordeel als je thuis Ziggo hebt
• 6 maanden Apple Music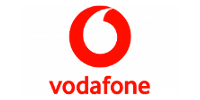 Bekijk actie
Open je de app, dan vind je onderaan drie tabbladen. De eerste is 'Info', waar je terecht kunt voor het laatste advies en antwoorden op coronavragen. Ze gaan onder meer over de voorzorgingsmaatregelen, de symptomen van het virus, thuisquarantaine, de test en huisdieren. De informatie komt rechtstreeks af van het RIVM.
Ben je benieuwd naar hoe het zit met het aantal besmettingen in je gemeente? Dan tik je op de sectie 'Map'. Hier zie je op een kaart hoe het aantal bevestigde besmettingen verdeeld is over Nederland. Tik op een gemeente om het aantal positieve testen te zien.
Blijf je met vragen hangen, dan kun je vanuit de app ook contact opnemen met de informatielijn van het RIVM. Ook helpt de COVID-19 app je voor lokale vragen aan het nummer van de dichtstbijzijnde GGD.
WhatsApp chatdienst
Voor betrouwbare informatie over het coronavirus kun je nu overigens ook terecht bij WhatsApp. Niet in de groepsapps met het goedbedoelde nepnieuws dat iedereen doorstuurt, maar in een chat met de gezondheidsorganisatie WHO. Hier kun je terecht voor de laatste officiële cijfers of antwoord op de meest gestelde vragen.
De chat heet de WHO Health Alert en je ontvangt de informatie voor 'hi' te appen naar +41 798 931 892, of door het openen van deze link.