Een volledig glazen Mac die bestaat uit één en al scherm: hoe gaaf zou dat zijn? Dat denken ze bij Apple ook, want het bedrijf heeft een patent aangevraagd voor een computer waarin alles verwerkt is in één gebogen stuk glas. Dankzij een video krijgen we nu een duidelijker beeld van hoe zo'n iMac eruit zou kunnen zien.
iMac vernieuwd ontwerp
Vorige week dook het nieuwste patent van Apple op, waarin de iMac gereduceerd is tot een en al scherm. Nu illustreren de beelden van de Nederlandse ontwerper Jermaine Smit nog beter hoe een volledig glazen iMac Pro eruit zou kunnen zien. Ze zijn gemaakt in samenwerking met LetsGoDigital.
BLACK FRIDAY: De iPhone 14 nu tot €348 korting!
• Maximaal voordeel als je thuis Ziggo hebt
• 6 maanden Apple Music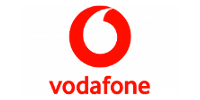 Bekijk actie
De futuristische iMac bestaat uit een en al glas, met aan de achterkant een standaard. Deze standaard kan volgens het patent worden gebruikt om allerlei hardware in te bouwen. Het toetsenbord wordt mogelijk alleen virtueel zoals op de iPad, of je schuift je MacBook door de voet van het scherm en typt daarop.
Het glas is bijzonder dun en zou zelfs buigbaar zijn. Zo kun je het gemakkelijk verstellen voor het beste kijkcomfort. Het patent beschrijft zelfs de mogelijkheid om het onderste deel volledig om te buigen, waardoor de iMac gemakkelijk mee te nemen is.
Wat ons betreft is dit een prachtig concept voor een toekomstige iMac. Die kan ook wel een opfrissing gebruiken, want in 2007 (!) onderging de machine zijn laatste ingrijpende verandering. Vooral de enorme randen om het scherm zijn niet meer van deze tijd. We vragen ons wel af hoe praktisch de iMac van het concept is, want het toetsenbord zit wel érg kort op het display. Ben je aan het typen, dan zit je met je neus bijna tegen het scherm aan.
Onwaarschijnlijk
Maar voordat je je geld alvast bijeenraapt: het is niet waarschijnlijk dat deze iMac al snel op de markt verschijnt. Misschien zelfs nooit. Apple patenteert zich vaker op producten die uiteindelijk nooit in productie worden genomen. Maar het verklapt wel dat Apple plannen heeft voor een compleet nieuw ontwerp voor de iMac.
Of de iMac dit jaar al een ander ontwerp krijgt is onduidelijk; daarover hebben we nog geen geruchten gehoord. Het is ook niet zeker dat er dit jaar een nieuwe iMac (Pro) verschijnt. Wel worden er nieuwe MacBooks verwacht. Zowel de 13-inch MacBook Pro als 13-inch MacBook Air worden waarschijnlijk vernieuwd. Mogelijk horen we daar tijdens het Apple-event in maart meer over.
Bron: LetsGoDigital.