In het financiële district van Londen gonst het van de geruchten: Apple zou processorfabriek ARM willen overnemen. Dit schrijft The London Evening Standard.
Wat is ARM, vraag je? Goede vraag! Wat blijkt, de processor-technologieën van ARM zitten in tal van producten. Van gamegadgets zoals de Sony PSP en de Nintendo DS tot het racestuur van Microsoft voor de Xbox 360. Ook grote telefoniefabrikanten als Nokia, Sony Ericsson, Samsung en HTC vertrouwen op de technologie van ARM. Voor Apple verzorgt ARM het processor-ontwerp voor de iPod touch, iPhone en iPad.
Het overnemen van ARM zou een logische stap zijn voor Apple. Niet alleen kunnen ze de nieuwste technologieën in hun producten toepassen, Apple zou de concurrentie een ferme tik uitdelen. Grote jongens als HTC, Sony en Nintendo zullen in de toekomst elders moeten aankloppen voor processor-technologie.
De iPhone 13 nu met 3 maanden gratis Apple TV+!
Maximaal voordeel als je thuis internet van Ziggo hebt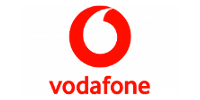 Bekijk actie
Volgens The Register bedraagt het overnamebedrag 6 miljard euro. Dat is ongekend fors bedrag, maar Apple kan het hebben. Steve en kornuiten hebben het vijfvoudige apart staan voor investeringen.