Met de komst van de laatste iOS-update die ons ook Apple Music bracht, werd CarPlay ook automatisch geüpdatet. Wie iOS 8.4 op zijn iPhone draait en deze via de kabel verbindt met het CarPlay-systeem ziet aan het nieuwe Apple Music-logo dat ook CarPlay werd vernieuwd. Er was nog enige onduidelijkheid in hoeverre CarPay draaide op de iPhone-software en in hoeverre het systeem zelf voor de werking verantwoordelijk was. Uit deze update blijkt dat het systeem dus helemaal via de iPhone wordt aangestuurd.
Apple Music in CarPlay
Met de update is Apple's muziekstreamingdienst nu dus ook beschikbaar in de auto. Wel jammer dat Apple heeft besloten om bepaalde functies weg te laten. De muziek die je via Apple Music in je bibliotheek hebt geplaatst is altijd te beluisteren, of deze nou lokaal is opgeslagen of moet worden gestreamd. Het is echter niet mogelijk om nieuwe muziek aan je bibliotheek toe te voegen. Ook de 'Voor jou'-functie is niet bereikbaar. Apple doet dit om de bestuurder vooral met het verkeer bezig te laten zijn. Om die reden is bijvoorbeeld ook Safari niet toegankelijk via CarPlay.
De iPhone 14 nu tot €7,50 korting per maand!
Maximaal voordeel als je thuis internet van Ziggo hebt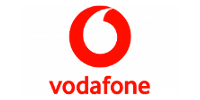 Bekijk actie
Met de update van CarPlay is ook Apple's eigen radiozender Beats 1 te beluisteren in de auto.