Zoek je nog een tof kerstcadeau voor een verstokte Apple-fan? Wellicht kun je hem of haar blij maken met het boek 'Steve Jobs – de biografie'. Wij hebben zo erg genoten van Jobs' levensverhaal dat we het boek in iCreate 34 de maximale score geven van 5 uit 5 sterren.
Bestellen
De Nederlandstalige biografie kost 25 euro en ligt in de plaatselijke boekhandel. Wat je ook kunt doen, en dit heb je niet van ons, is de originele Engelse versie (hardcover!) bestellen op Amazon.co.uk. Bij Amazon kost het boek 12 pond, al doe je er verstandig aan om voor 25 pond spulletjes te bestellen, want dan zijn de verzendkosten gratis. Amazon heeft een pakhuis in Nederland, dus je bestelling zou binnen een paar werkdagen bezorgd moeten worden. Dit was bij ons wel het geval.
Review
Zoals gezegd kun je de volledige review van Steve Jobs – de biografie in iCreate 34 lezen (nu in de winkel!). We zijn echter niet de beroerd om de eerste twee alinea's te plaatsen als lekkermakertje:
De iPhone 14 nu tot €7,50 korting per maand!
Maximaal voordeel als je thuis internet van Ziggo hebt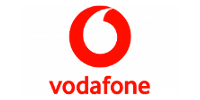 Bekijk actie
'Wil je echt de rest van je leven suikerwater verkopen, of wil je de kans aangrijpen om de wereld te veranderen?' Met deze woorden weet een 28-jarige Steve Jobs de directeur van Pepsi zo ver te krijgen om voor Apple te komen werken. Vind jij zulke memorabele uit spraken ook zo vermakelijk? Dan heb je vast opgevangen dat Jobs in zijn jonge jaren door Apple is ontslagen, om een hele poos later alsnog CEO van Apple te geworden. Maar als je al die dingen al weet, waarom zou je dan toch de officiële biografie lezen? Om te ervaren hoe Steve Jobs écht was. Niet alleen als CEO van Apple, maar ook als mens.
Leer Jobs kennen
Dit is niet het eerste boek over Steve Jobs, maar dit is wel het eerste boek dat is geschreven met zijn volledige medewerking. Jobs spreekt hierin verrassend openhartig en volgens de auteur Walter Isaacson was niets onbespreekbaar. Het is vermakelijk en verbazingwekkend om te lezen hoe Jobs zijn personeel (en collega's) bestempelde als getalenteerde 'A-werkers' of incapabele nietsnutten die in de 'B-groep' vielen
. Deze verdeling resulteerde in complimenten en speciale vakanties voor zijn beste mensen en geschreeuw, geklaag en gevloek voor de mensen die in zijn ogen niets goed konden doen. Door het eigenwijze karakter van Jobs liepen bij vergaderingen de emoties hoog op en vaker dan eens barstte nota bene Steve zelf in huilen uit. De biografie leert ons dat dit komt omdat hij zo verschrikkelijk betrokken was bij Apple, hij moest en zou zijn visie realiseren en deze strijd werd hem af en toe teveel. Het is vreemd om dit te lezen in een boek met een serieus kijkende Steve Jobs op de omslag. Dit is hoe we Jobs kennen, als een strenge, hard werkende man en niet als een opgewonden standje dat snel op zijn tenen is getrapt. Maar dat maakt dit boek juist zo vermakelijk.
In iCreate 34 geven we 5 exemplaren van de biografie weg. Meedoen kan tot 13 februari 2012.