Deze week is de betaaldienst bunq van start gegaan. bunq (zonder hoofdletter, inderdaad) moet de luis in de pels worden van de al bestaande banken in Nederland. Voor het eerst in tien jaar is er een officiële bankvergunning verleend. Maar deze bank heeft geen filialen in dure winkelstraten, mannen met stropdassen of producten als hypotheken. bunq heeft een app.
Binnen 5 minuten een nieuwe betaalrekening
Als je de gratis app van bunq op je iPhone zet, maak je binnen 5 minuten een nieuwe betaalrekening aan. Houd hiervoor wel je paspoort of ID-kaart bij de hand. Betalingen doe je vanuit de app met een selfie of een vingerafdruk. Geld overmaken gaat vervolgens net zo gemakkelijk als het versturen van een appje. bunq richt zich vooralsnog vooral nog op kleine onderlinge betalingen. Sparen, lenen of het afsluiten van een hypotheek is voorlopig nog niet aan de orde, hoewel het dankzij die bankvergunning op termijn wel mogelijk is.
https://youtu.be/8saIzzFAkiE
BLACK FRIDAY: De iPhone 14 nu tot €348 korting!
• Maximaal voordeel als je thuis Ziggo hebt
• 6 maanden Apple Music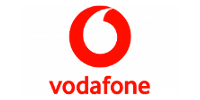 Bekijk actie
'We willen in eerste instantie niet dat je helemaal overstapt, we willen juist dat je ons erbij neemt ongeacht welke primaire bank je hebt', zegt oprichter Ali Niknam in de NRC. 'In die zin zijn we vergelijkbaar met WhatsApp. Of je nu bij KPN, T-Mobile of Vodafone zit, WhatsApp neem je er altijd bij.'
Samen betalen
Met bunq kun je rekeningen heel gemakkelijk delen met een groep of geld versturen naar vrienden. Handig bij bijvoorbeeld een etentje of een avondje in de kroeg. De app lijkt ook een uitkomst te zijn voor bijvoorbeeld studentenhuizen waar de boodschappen gezamenlijk worden ingekocht. Op zich zijn er al apps waarmee je rekeningen kunt splitsen, maar bunq biedt het totaalpakketje en kan het betaalproces intern afronden.
Gratis dienst. Of toch niet?
De app van bunq is gratis, het aanmaken van een account ook. Overboekingen zijn ook gratis, zowel binnen als buiten bunq. De dienst gaat pas geld kosten als je er ouderwets mee wilt gaan pinnen. Voor een pinpas betaal je per vier jaar 9 euro. Voor iedere pintransactie betaal je 4 cent, geld uit de muur halen kost 80 cent per keer. In het buitenland lopen de kosten nog iets verder op.
En is dat een beetje betrouwbaar?
Het voelt een beetje eng, je geld toevertrouwen aan een bank die nog maar net het levenslicht heeft gezien. Oprichter Ali Niknam is geen groentje: hij staat al een paar jaar in de Quote 500 Junior, dus er is iets wat hij goed doet. Heel belangrijk is dat bunq een officiële bankvergunning heeft. Mocht de bank kopje-onder gaan, dan krijg je je spaargeld tot € 100.000 gegarandeerd weer terug. Durf jij het aan?