Update 20 oktober: Sinds dit weekend zijn Bose-producten inderdaad niet meer verkrijgbaar in de Apple Store.
Grote kans dat je binnenkort geen Bose-producten meer zult vinden in de Apple Store. De samenwerking tussen Apple en Bose lijkt tot een einde te komen als gevolg van toenemende concurrentie tussen beide merken, meldt MacRumors. Mogelijk worden de producten deze week al uit het assortiment gehaald. Of er ook gevolgen zijn voor Nederlandse winkels, is niet bekend.
Concurrent op de audiomarkt
Mochten de geruchten kloppen, dan heeft het waarschijnlijk te maken met de overname van Beats eerder dit jaar. Daardoor is Apple een directe concurrent van Bose geworden op de audiomarkt. Hoewel de koptelefoons van Beats niet de belangrijkste reden waren voor de overname, worden deze producten wel uitgelicht in de fysieke en online Apple Store. Mogelijk is dit voor Bose of Apple reden geweest om een punt te zetten achter de samenwerking.
Vodafone Runners: De iPhone 13 nu met 3 maanden gratis Apple TV+!
Maximaal voordeel als je thuis internet van Ziggo hebt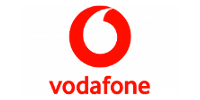 Bekijk actie
Geen Beats in de NFL
Een andere verklaring is de verslechterde relatie tussen beide merken als gevolg van het verbod op Beats in de American Football-competitie. Nu Bose sponsor is van de NFL, is het voor spelers en coaches verboden om zichtbaar Beats-koptelefoons te dragen tijdens televisie-interviews. Inmiddels is de eerste speler die het verbod aan zijn laars heeft gelapt, beboet voor $ 10.000.
Ook waren Beats en Bose verwikkeld in een patentrechtszaak. Bose claimde dat Beats inbreuk heeft gemaakt op een noise-cancelling-patent van het bedrijf, maar vrijdag werd bekend dat beide partijen tot een schikking zijn gekomen.