BMW ontkent betrokken te zijn bij de ontwikkeling van een zogenaamde Apple Car. Dat heeft een woordvoerder laten weten naar aanleiding van een bericht van het Duitse Auto Motor und Sport, waarin beweerd werd dat Apple samen met de autofabrikant werkt aan de doorontwikkeling van de BMW i3.
Geen BMW / Apple Car
In een reactie zegt BMW: 'Wij zijn regelmatig in gesprek met bedrijven in de IT- en telecommunicatiesector, waaronder Apple, om te praten over onderwerpen als 'connected vehicles'. Het ontwikkelen of bouwen van een auto is echter geen onderwerp van discussie.' Zaken waar de Duitse autofabrikant wél aan werkt, zijn onder andere een autonome parkeerassistent die met een smartwatch bediend kan worden. Ook hebben de Duitsers toegezegd CarPlay te gaan implementeren, al is er nog geen model of concrete lanceerdatum aangekondigd.
Vodafone Runners: De iPhone 13 nu met 3 maanden gratis Apple TV+!
Maximaal voordeel als je thuis internet van Ziggo hebt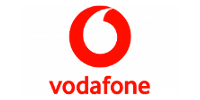 Bekijk actie
BMW i3
Het gerucht dat Apple samenwerkt met BMW heeft betrekking op de volledig elektrische BMW i3, die sinds een jaar op de markt is. Volgens Auto Motor und Sport was Apple onder de indruk van het project en zou de iPhone-maker het besturingssysteem willen (door)ontwikkelen. Dat zou een stuk verder gaan dan alleen de koppeling van mobiele apparaten zoals nu bij CarPlay het geval is. Ook het brandstofverbruik en rijgegevens zouden geïntegreerd kunnen worden. Hoewel BMW het gezamenlijk ontwikkelen van een auto uitsluit, is het niet ondenkbaar dat CarPlay in de toekomst verder uitgebreid gaat worden met dergelijke functies.
Vorige maand meldden verschillende bronnen dat Apple zou werken aan een al dan niet zelfrijdende, elektrische auto.