Okay, Bill Gates zei niet letterlijk "mwoah" maar de strekking is hetzelfde. Het opperhoofd van Microsoft is namelijk niet onder de indruk van de iPad, dit vertelt hij in een interview met BNET.
"So, it's not like I sit there and feel the same way I did with iPhone where I say, 'Oh my God, Microsoft didn't aim high enough.' It's a nice reader, but there's nothing on the iPad I look at and say, 'Oh, I wish Microsoft had done it.'"
De iPhone 13 nu met 3 maanden gratis Apple TV+!
Maximaal voordeel als je thuis internet van Ziggo hebt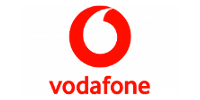 Bekijk actie
Bill Gates is duidelijk niet jaloers op Apple, hij vindt de iPad een geinig apparaat maar niet meer dan dat. Misschien heeft hij groot gelijk en blijkt de iPad na lancering middelmatige meuk. Maar, deze uitspraak lijkt erg op zijn mening over de iPod zoals uitgesproken in 2004:
"There's nothing that the iPod does that I say, 'Oh, wow, I don't think we can do that.'"
Dit pakt toch anders uit, de iPod heeft letterlijk de wereld overspoeld en de Zune muziekspeler van Microsoft kent nog geen fractie van dit succes. Ik neem het de beste man niet kwalijk, het enorme succes van de iPod ging ieders verbeelding te boven.
Toch delen Bill Gates en Apple hetzelfde toekomstbeeld, ze geloven allebei in touchscreens en digitale boeken. Apple komt daarom met de iPad, Gates denkt dat een netbook de harten van de consument verovert:
"You know, I'm a big believer in touch and digital reading, but I still think that some mixture of voice, the pen and a real keyboard–in other words a netbook–will be the mainstream on that"
Ik vind het leuk om de mening van Bill Gates te lezen. Bill is de vader van het grootste besturingssysteem ter wereld maar hij lijkt het succes van Apple niet helemaal te doorgronden. Tot slot zijn quote uit 2001 over de toekomst van de Tablet: "within five years I predict it will be the most popular form of PC sold in America.". Bijna goed Bill, dat wordt op zijn vroegst 2011.