Iedereens favoriete zangeres Beyoncé heeft een tijdje terug haar nieuw album Lemonade gelanceerd. Het is beschikbaar op iTunes om te kopen en op Tidal om te streamen. Maar daar gaat dit bericht niet over. Het lijkt er namelijk op dat Beyoncé een klein stukje Apple in het nummer 'Freedom (feat. Kendrick Lamar)' plagieert. Als je naar Freedom op het 'visual album' (alleen op Tidal) luistert, let dan precies op bij 1:00. Op de achtergrond hoor je dan het geluid van Finder als je een bestand verplaatst.
Finder-geluid in Freedom
Je wilt een bewijs? We hebben het nummer ingekort zodat alleen het fragment met het Finder-geluid over blijft. Je hoort het bij seconde 4 van het fragment. Gek genoeg zit dat geluid niet in de iTunes-versie van Lemonade. Wil je het in het origineel horen, zou je een abonnement op Tidal moeten nemen of daar het album moeten kopen.
De iPhone 14 nu tot €348 korting!
• Maximaal voordeel als je thuis Ziggo hebt
• 6 maanden Apple Music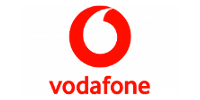 Bekijk actie
Hoe is het erin gekomen?
De grote vraag is: hoe is het Finder-geluid in het nummer terechtgekomen? Was Kendrick Lamar tijdens de opname met zijn Mac bezig en heeft per ongeluk een bestand versleept? Houdt Beyoncé zo van Apple dat ze een sample heeft gebruikt? Of is het een grote marketingtruc van Beats om stiekem Apple te promoten? De saaiste verklaring is dan waarschijnlijk dat Apple voor Finder ook ooit een sample heeft gebruikt en Beyoncé die nu ook ontdekt heeft.
Heb je ook een theorie? Of ken je meer nummers waarin Apple-geluiden worden gebruikt? Laat het ons weten in de reacties!