Uit uitgelekte documenten van een beveiligingsbedrijf blijkt dat het niet lukt om FinSpy-spyware te installeren op een iPhone, meldt The Washington Post. De spyware werkt wel op andere mobiele platform zoals Android en BlackBerry.
Afluisteren van mobiele telefoons
'FinSpy Mobile' is door beveiligingsbedrijf Gamma Group ontwikkeld en verkocht aan inlichtingendiensten en politie over de hele wereld, waaronder Nederland. Met de spyware kunnen mobiele telefoons en tablets van verdachten volledig afgeluisterd worden en kan ook de locatie worden getraceerd. Maar dus niet op een iPhone, zo blijkt nu. In een document waarin de laatste versie van FinSpy Mobile wordt beschreven, staat dat iOS niet wordt ondersteund, tenzij er sprake is van een jailbreak.
De iPhone 14 nu tot €7,50 korting per maand!
Maximaal voordeel als je thuis internet van Ziggo hebt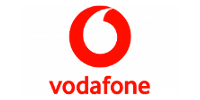 Bekijk actie
Met een jailbreak wordt een iOS-apparaat 'opengebroken' en krijgt de gebruiker toegang tot functionaliteiten die normaal gesproken afgeschermd zijn. Het gevaar van een jailbreak is dat de beveiliging in iOS wordt omzeild, waardoor dus ook spyware (ongemerkt) toegang krijgt tot data op het apparaat.
Beveiliging iPhone
Dat FinSpy in de meeste gevallen niets zal kunnen uithalen bij iOS-gebruikers, wil echter niet zeggen dat de iPhone onaantastbaar is. Onlangs nog noemde een vooraanstaande beveiligingsexpert iOS 7 onveilig door de aanwezigheid van backdoors. Ook bestaat de mogelijkheid dat andere beveiligingsbedrijven spyware hebben ontwikkeld die wel werkt op iOS of Mac.
Toch blijft iOS een veiliger platform dan Android. Dankzij de beveiliging van iOS en het marktaandeel van Android is tegenwoordig 99% van de mobiele malware (kwaadaardige software) gericht op Android.