De officiële release van iOS 11 staat pas in september op het programma, maar voor degenen die niet zo lang willen wachten is er nu al de testversie. De publieke bèta van iOS 11 is sinds gisteren te downloaden voor iedereen die het aandurft (want let op: testversies kunnen soms gekke dingen doen). Daarmee is je iPhone in één keer een stuk cooler dan die van je vrienden.
Wat heeft de sneakpreview van iOS 11 te bieden? Een selectie van de beste nieuwigheden in de iOS 11 bèta om meteen uit te proberen!
De iPhone 14 nu tot €10 korting per maand!orting!
• Krijg tot €400 terug bij inruil van een iPhone 12
• Extra voordeel met KPN Hussel
Bekijk actie
1. Het compleet nieuwe bedieningspaneel
Het bedieningspaneel heeft een metamorfose ondergaan. Voortaan staan alle regelaars op één pagina. Het mooie is dat je de inhoud van het bedieningspaneel voortaan grotendeels zelf bepaalt.
Via de instellingen-app geef je aan welke knoppen er voortaan in het onderste deel van het bedieningspaneel moeten staan. Je kunt kiezen uit onder meer Zaklamp, Rekenmachine, Notities, Vergrootglas, Wekker, Niet storen tijdens autorijden, Schermopname en nog veel meer. Heb je een iPhone met 3D Touch, dan roep je hiermee extra functies op.
2. Schermopnames en handigere screenshots maken
Toen we het zojuist over het bedieningspaneel hadden, stipten we het al even aan: je kunt in iOS 11 een schermopname maken. Een video dus, van wat er gebeurt op het scherm van je iOS-toestel. Dit kun je bijvoorbeeld gebruiken als je je ouders iets probeert uit te leggen over de instellingen van hun iPhone – je appt of mailt ze gewoon de video waarin je het voordoet.
Stilstaande screenshots maken kon natuurlijk ook langer, maar de functie is verbeterd. Je krijgt meteen de mogelijkheid om annotaties te maken op je schermafbeelding. Ook kun je aangeven of de afbeelding moet verdwijnen nadat je hem gedeeld hebt, of dat je hem wilt behouden in je fotobibliotheek.
3. Live Photos perfectioneren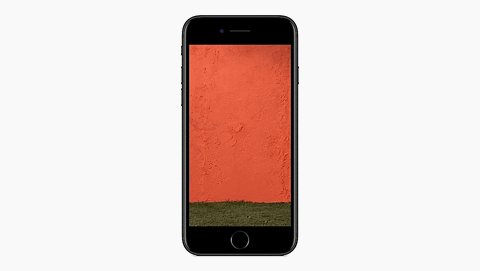 Live Photos kun je voortaan bewerken. Bepaal om te beginnen de lengte van de Live Photo. Pluk het allerbeste moment uit de video en geef dit weer als hoofdfoto. Bovendien kun je nog een aantal trucjes loslaten op dit type foto's: zo creëer je een gif-achtig effect.
4. Ontdek de Bestanden-app
Je krijgt meer vrijheid in het opslaan van documenten op je iPhone of iPad via de nieuwe app Bestanden. Sla documenten lokaal op, of via een cloud-dienst. Bij dat laatste ben je niet beperkt tot iCloud Drive, je kunt ook diensten van derde partijen gebruiken, bijvoorbeeld Dropbox. Alles netjes gecentreerd op één plek!
5. Makkelijker apps vinden in de App Store
Het ontdekken van nieuwe apps en games is in de nieuwe App Store een stuk leuker en gemakkelijker. Apps en games zijn uit elkaar gehaald en hebben ieder een eigen tab. Het tabblad Vandaag is een soort digitaal magazine waarin de beste nieuwe apps worden uitgelicht door middel van achtergrondartikelen, interviews en tips. Op de app-pagina's zelf is veel meer ruimte voor foto's en video's. Zo krijg je een veel betere indruk van de app voordat je hem aanschaft.
6. Documenten scannen met Notities
De mogelijkheden van de app Notities worden jaar na jaar uitgebreider. Dit jaar krijg je meer opmaakmogelijkheden voor je tekst en kun je tabellen toevoegen aan je notities. Maar pas echt handig is dat je de app ook kunt gebruiken om documenten te scannen.
7. Laat je iPad meer op een Mac lijken
De iPad profiteert pas echt van iOS 11 en heeft een aantal functies die je op de iPhone niet krijgt. Een paar voorbeelden? In het dock kun je voortaan tot vijftien apps kwijt. Met de App Switcher schakel je razendsnel tussen alle apps die je open hebt staan. Maar het allerbeste is ongetwijfeld drag & drop, waarbij je snippers informatie van de ene naar de andere app sleept. Sleep bijvoorbeeld een afbeelding uit je fotobibliotheek naar Mail, of een tekst uit Safari naar Pages.
Wat is jouw favoriete functie in iOS 11?