De opnames voor de eerste echte Apple-serie zijn voltooid: Planet of the Apps verschijnt nog dit voorjaar op Apple Music en de trailer ervan is inmiddels ook al uitgebracht. Apple kondigde de serie in maart vorig jaar aan en de opnames startten afgelopen najaar.
Planet of the Apps
Planet of the Apps is een reality-serie over veelbelovende apps en de ontwikkelaars daarvan. De serie heeft een competitief element; de opzet ervan is te vergelijken met Dragons' Den. En wat is een talentenshow zonder jury? De jury bestaat in dit geval uit Gary Vaynerchuk, Gwyneth Paltrow, Jessica Alba en will.i.am. Hoever hun kennis over apps reikt, is ons op dit moment nog niet helemaal duidelijk. Apple heeft voor deze personen gekozen omdat het stuk voor stuk 'invloedrijke ondernemers' zijn.
De iPhone 14 nu tot €7,50 korting per maand!
Maximaal voordeel als je thuis internet van Ziggo hebt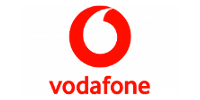 Bekijk actie
De presentatie is in handen van Zane Lowe, geen onbekende voor de liefhebbers van Apple Music. Hij presenteerde al een eigen programma op Beat 1, het radiostation van Apple Music.
Talloze aanmeldingen voor de show
Maar liefst 100.000 apps werden aangemeld voor de show, Apple heeft er daar uiteindelijk 100 uitgekozen om ook daadwerkelijk in beeld te brengen. Welke daarvan de beste is, zie je in de show. De ontwikkelaars die in de finale belanden, krijgen 10 miljoen dollar om te investeren in hun app en natuurlijk verschijnen de uiteindelijke apps straks op een prominente plek in de App Store. De serie is geproduceerd door onder meer will.i.am, Ben Silverman en Howard Owens. De trailer kun je hieronder zien.
Carpool Karaoke
Met Planet of the Apps heeft Apple een serie in handen die exclusief beschikbaar is voor de klanten van Apple Music. En daar blijft het niet bij: eerder deze week verscheen de trailer voor Carpool Karaoke, een spin-off van de gelijknamige rubriek in de Late Late Show with James Corden. Ook deze serie is straks alleen maar te zien op Apple Music. Onder meer John Legend, Ariane Grande en Alicia Keys zijn te zien in Carpool Karaoke. Ook deze show verschijnt waarschijnlijk nog ergens dit voorjaar.