Het Retina-display van de nieuwe iPad is grafisch gezien bijna niet meer te overtreffen. Wat is dan de volgende stap? Voelen. Een touchscreen dat feedback geeft als je het aanraakt is weer een stap dichterbij, nu Apple er een patent op heeft weten te vergaren.
Eigen techniek
Vlak voor de lancering van de nieuwe iPad verscheen voor het eerst een gerucht over een beeldscherm dat feedback geeft als je het aanraakt. Concreet zou dit betekenen dat je tijdens het typen een toetsenbord voelt, net als bij een fysiek toetsenbord. De techniek die toen genoemd werd (afkomstig van het Finse bedrijf Senseg) is gebaseerd op een elektrisch veld boven het scherm, waardoor gebruikers kunnen voelen of een oppervlakte glad of ruw is. De techniek in het nu toegewezen patent is totaal anders en is gebaseerd op 'actuators' die daadwerkelijk fysieke feedback geven. De feedback wordt dus niet gefaket, maar is er daadwerkelijk. En dat uiterst precies.
Vodafone Runners: De iPhone 13 nu met 3 maanden gratis Apple TV+!
Maximaal voordeel als je thuis internet van Ziggo hebt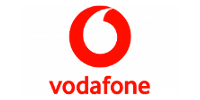 Bekijk actie
Touch-based user interface
Het nieuwe patent van Apple heet 'touch-based user interface with haptic feedback', waarbij het onderschrift zegt dat 'gebruikers met hun vingers daadwerkelijk een knop voelen als ze die indrukken.' In de verdere toelichting valt te lezen: 'gebruikers voelen normaal gesproken alleen het touchscreen zelf, waardoor het soms lastig is om icoontjes, links en andere selecteerbare items aan te tikken.' Dat is inderdaad waar, hoe vaak typ je niet een verkeerde letter omdat je er net naast zit, klik je op een nieuwssite op het verkeerde linkje, of zit je te frotten om dat bolletje van de iPod-navigatie te verslepen.
iDevices, muizen, trackpads en afstandsbedieningen
De techniek voor feedback is niet alleen geschikt voor iPads en iPods. Het zou ook de muisknop kunnen vervangen, of worden toegepast op trackpads. Denken we iets verder, dan zou de techniek al in de iTV kunnen worden toegepast. De interface van de afstandsbediening hiervan zou veranderlijk moeten worden, zodat je nooit wordt afgeleid door onnodige knoppen. Maar met een tv wil je ook gewoon ongeconcentreerd kunnen zappen. Daarvoor moet je knoppen kunnen voelen…