Supersnel je mobiele data in- of uitschakelen? In iOS 10 komt mogelijk een schakelaar in het bedieningspaneel waarmee je dit voor elkaar krijgt. Dat ontdekte ontwikkelaar Andrew Wiik.
Verborgen functies in testversie iOS 10
Ontwikkelaars zijn sinds de WWDC vorige week bezig met het verkennen van de testversie van iOS. Ze ontdekken daarbij functies die nu nog verborgen zijn, maar die straks mogelijk wel werken als iOS 10 daadwerkelijk beschikbaar is.
BLACK FRIDAY: De iPhone 14 nu tot €348 korting!
• Maximaal voordeel als je thuis Ziggo hebt
• 6 maanden Apple Music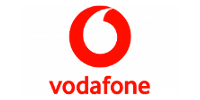 Bekijk actie
Andrew Wiik ontdekte een extra knop in het bedieningspaneel. In het framework zit een knopje met de naam 'CCUICellularDataSetting', en dat valt onder het kopje 'ControlCenterUI'. Wiik kreeg het aan de praat in een iOS Simulator. Rechts naast de knoppen voor vliegtuigmodus, wifi, bluetooth, niet storen en vergrendelen, zit een nu nog onzichtbare knop:
Is Apple going to finally give us the cellular data toggle we desire? (no icon for some reason) pic.twitter.com/6SmWAdUDOv

— Andrew Wiik (@Andywiik) June 16, 2016
De knop heeft nu nog geen symbool, maar verandert van kleur als hij wordt aangeraakt. Mogelijk verschijnt de knop in een van de komende beta-versies van iOS 10.
Schakelaar voor mobiele data
Het uitzetten van mobiele data gaat nu nog via de app Instellingen, via 'Mobiel netwerk>Mobiele data'. Via het bedieningspaneel zou deze functie stukken gemakkelijker bereikbaar zijn, dan hoef je alleen maar vanaf de onderkant van het scherm naar boven te vegen. Deze functie komt van pas op het moment dat je merkt dat je bijna door je databundel heen bent en eigenlijk alleen nog maar via wifi wilt werken. Of natuurlijk als je deze situatie wilt voorkomen.
Welke functie zou jij graag terugzien in het bedieningspaneel?