Apple heeft plannen om vijf nieuwe radiostations te lanceren (Beats 2 t/m 6). Het bedrijf heeft al een overeenkomst gesloten met de muziekindustrie voor tot aan zes radiokanalen. Betrouwbare bronnen zeiden tegen The Verge dat Apple contractueel heeft vastgelegd dat het op elk moment nieuwe radiostations zou kunnen starten. Tot nu toe is er alleen Beats 1, dat ook iedereen zonder een abonnement op Apple Music kan beluisteren. Verder wordt beschreven dat Apple de nieuwe stations op andere continenten zou kunnen starten, bijvoorbeeld Beats 2 in Azië of Australië.
Beats 1 betaalt beter dan Pandora
Nu al, aldus het artikel, is Beats 1 winstgevender dan het Amerikaanse Pandora. Als Apple ervoor kiest om nieuwe radiostations te lanceren, is dat vooral ten gunste van artiesten en de muziekindustrie.
De iPhone 14 nu tot €7,50 korting per maand!
Maximaal voordeel als je thuis internet van Ziggo hebt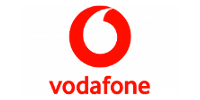 Bekijk actie
De industrie ziet op dit moment overigens nog geen reden tot paniek met betrekking tot Apple Music. De labels willen eerst wachten totdat de proefabonnementen zijn afgelopen en definitieve abonnementsaantallen vaststaan. De verkoopcijfers in de iTunes Store zijn door Apple Music tot nu toe nog niet negatief beïnvloedt.
Beats 1
Beats 1 is het radiostation van Apple Music, dat 24 uur per dag, zeven dagen per week uitzendt. Speciaal voor dit nieuw opgerichte station heeft Apple radiogoeroe Zane Lowe in huis gehaald, een voormalige BBC Radio-dj die verscheidene prijzen heeft gewonnen voor zijn werk. Zane Lowe heeft dagelijks een vaste radioshow vanuit Los Angeles; twee andere shows worden gepresenteerd door de bekende radio-dj's Ebro Darden (vanuit New York) en Julie Adenuga (vanuit Londen).