Ik zal heel eerlijk zijn: ik ben 27 en heb iets met de Beatles. Dat ging niet vanzelf: de film A Hard Days Night deed me niet zoveel en Sgt. Peppers Lonely Hearts Club Band was vooral een leuke plaat voor mijn moeder. Maar sinds ik The Red Album op een plastic pick-up luisterde in een piepklein studentenkamertje met mijn toenmalige vriendin, ben ik verkocht. Sindsdien zijn The Beatles het gevoel van warme chocolademelk op een koude winteravond met een flink pak sneeuw. Sindsdien zijn The Beatles een beetje Kerst.
Daarom ben ik blij met The Beatles in de iTunes Store, en met name op The Beatles Box Set. De prijs van deze digitale verzamelbox is niet mis: 150 euro, maar dat is wel 100 euro goedkoper dan de introductieprijs van de fysieke uitgave van een jaar geleden. En man, wat krijg je daar een hoop voor terug. De digitale box bevat alle Beatles-albums als iTunes LP, met per album de bijbehorende documentaires. Daarnaast krijg je ruim anderhalf uur aan extra filmmateriaal, de opname van het concert in the Washington Coliseum in 1964 en een flinke stapel extra foto's. Als je al dat materiaal los zou aanschaffen, ben je bijna 220 euro kwijt.
Maar dat is niet de belangrijkste reden waarom de digtale Beatles Box Set er toe doet. Veel belangrijker is het feit dat je de fabulous four nu als knisperheldere ervaring op je Apple TV kan toveren. Dat je thuis Come Together kan meezingen en naar je werk kan rijden op de beat van A Hard Day's Night. Dat een nieuwe generatie deze muziek kan ontdekken.
De iPhone 13 nu met 3 maanden gratis Apple TV+!
Maximaal voordeel als je thuis internet van Ziggo hebt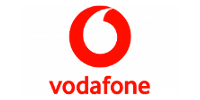 Bekijk actie
En als je betere geluidskwaliteit verwacht? Ach, dan zet je gewoon alsnog de LP op. Dat klinkt sowieso fijner.