De batterij van de aanstaande iPhone heeft een grotere capaciteit dan die van zijn voorganger. Dit blijkt uit foto's die zijn gelekt van de batterij die (hoogstwaarschijnlijk) toebehoort aan de iPhone 5.
Batterij
Op de foto's zien we een batterij die groter is dan het iPhone 4- en 4S-model. Deze batterij heeft ook een grotere capaciteit: met 1440 mAh ligt de capaciteit 10 mAh hoger dan bij de iPhone 4S en 20 mAh hoger dan bij de iPhone 4.
De iPhone 14 nu tot €7,50 korting per maand!
Maximaal voordeel als je thuis internet van Ziggo hebt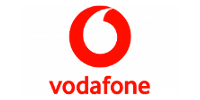 Bekijk actie
De verhoogde capaciteit zou benodigd kunnen zijn voor de implementatie van 4G-internet of voor het gebruik van een quad core-processor. Op 12 september zou de nieuwe iPhone, of iPhone 5, gepresenteerd moeten worden.