Vandaag is Back to School 2015 bij Apple van start gegaan, wat inhoudt dat je als student bij aankoop van een Mac een gratis Beats Solo2-koptelefoon ter waarde van € 199,95 krijgt. Leg je zelf nog € 100 bij, dan krijg je de draadloze variant van de Beats Solo2. De actie loopt van 7 augustus tot en met 18 september 2015 en geldt uitsluitend voor klanten die in aanmerking komen voor onderwijskorting.
Back to School 2015 bij Apple
De Back to School-actie geldt uitsluitend in de Apple Store (Amsterdam, Den Haag en Haarlem) en in de Apple Online Store. In aanmerking komen voltijd- of deeltijdstudenten die ingeschreven zijn aan een instelling voor vervolgonderwijs, leerkrachten of stafleden die bij een onderwijsinstelling werken of ouders die namens een studerend kind een aankoop doen. In dat geval heb je bij aankoop van een iMac, MacBook, MacBook Pro, MacBook Air of Mac Pro rechts op de Beats Solo2, of de Solo2 wireless met € 100 bijbetaling. De Mac mini doet niet mee aan de actie. De volledige voorwaarden zijn na te lezen op de website van Apple.
BLACK FRIDAY: De iPhone 14 nu tot €348 korting!
• Maximaal voordeel als je thuis Ziggo hebt
• 6 maanden Apple Music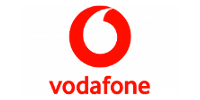 Bekijk actie
Apple Premium Resellers
Heb je geen interesse in een Beats-koptelefoon, dan kun je in het kader van Back to School bij de Nederlandse Apple Premium Resellers profiteren van 10% korting op de aankoop van een Mac of iPad.
Back to School 2015 bij Apple ging vorige maand al van start in de Verenigde Staten en Canada en werd deze week in Nederland en België verwacht. Het leek er even op dat er helemaal geen Back to School-actie zou komen, maar dit jaar duurde het gewoon iets langer omdat het schooljaar pas in september begint.