Apple rolde gisteren het nieuwe besturingssysteem iOS 11 uit. Een belangrijke verbetering is ARKit; daarmee ondersteunt de iPhone en iPad vanaf nu apps met augmented reality. In de App Store zijn allerlei leuke, handige en interessante ARKit-apps opgedoken. We zetten de zes leukste op een rijtje en ze zijn allemaal gratis.
De beste ARKit-apps op iOS 11
ARKit is een tool waarmee ontwikkelaars augmented reality (AR) in hun apps kunnen inbouwen. In ARKit-apps open je met je iPhone of iPad je camera, waarna er een er laagje in beeld komt die een virtuele dimensie toevoegt aan de werkelijkheid. Dit is bijzonder leuk voor bijvoorbeeld games, maar het kan ook erg handig zijn.
1. Warhammer 40.000: Freeblade
De iPhone 14 nu tot €348 korting!
• Maximaal voordeel als je thuis Ziggo hebt
• 6 maanden Apple Music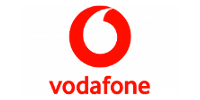 Bekijk actie
Een indrukwekkende game-app met AR is Warhammer. De game komt je misschien bekend voor, want hij werd al gedemonstreerd tijdens de WWDC. Warhammer is een vechtgame waarbij je in de huid kruipt van een gigantische oorlogsmachine.
In de gameplay komt geen AR voor, maar je kan je vechtmachine – die je kunt personaliseren – met 'Photo Mode' in je huiskamer plaatsen. Tik je op 'Play', komt je vechtersbaas in actie en gaat hij de strijd aan met een monsterlijke draak. De personages ogen zo realistisch, dat je af en toe langs je iPhone gluurt om zeker te weten dat het maar om een virtuele dimensie gaat.
2. SketchAr
Wie van tekenen houdt, doet er goed aan om SketchAR meteen op zijn iPhone of iPad te zetten. Met SketchAR teken je foto's en illustraties eenvoudig over. Je kunt hierbij kiezen voor één van de templates in de app, of je voegt zelf een foto toe. Daarna projecteert de AR-app de schetslijnen op je A4.
Heb je niet zo'n vaste hand, of verschuift je A4'tje constant? Geen probleem. Door de eerder getekende cirkels heeft SketchAR een referentiekader, waardoor de schetslijnen perfect blijven overlappen met je echte tekening.
3. MeasureKit
MeasureKit maakt een lineaal of meetlint overbodig. In de app zitten Apple's AR-technologieën ingebouwd, waardoor je alles heel concreet meet. MeasureKit heeft zeven verschillende meetinstrumenten, waarbij alleen de lineaal gratis is. Voor €3,99 heb je ze allemaal in huis en meet je ook bijvoorbeeld eenvoudig een hoek, de afstand tussen verschillende objecten, of de lengte van een persoon.
4. Stack AR
Stack AR is een eenvoudige, maar uitdagende game. De bedoeling is simpel: bouw – net zoals in je kindertijd – een zo hoog mogelijke toren. Op je salontafel, vloerkleed, iPad, of waar je ook maar wilt. En dan hoef je die blokken na het spelen niet eens op te ruimen.
5. Edmunds
Altijd al willen weten of die Lamborghini, Ferrari of Bugatti wel in je garage past? Download de AR-app Edmunds. Is toch fijn om te weten.
6. Housecraft
Een van de meest veelbelovende mogelijkheden van AR is dat je meubels en objecten virtueel in je huis plaatst. Zo zie je vóór aankoop al perfect of het product wel goed bij je inrichting past. Met de ARKit-app Housecraft zet je allerlei woonaccessoires in je huis.
Toch is de iOS 11-app ietwat beperkt en het wordt natuurlijk nog leuker als je de producten ook echt kunt aanschaffen. Daarom kijken we met verlangen uit naar de nieuwe IKEA-app, die ARKit ondersteunt. Volgens IKEA is de app nog deze maand beschikbaar in de App Store.