Waar ben jij meestal mee bezig als je je iPhone weer eens in je hand hebt? Het nieuws aan het lezen? Interessante wetenschappelijke informatie aan het zoeken? Of toch stiekem Angry Birds aan het spelen, of de Facebook-app aan het napluizen? De kans is groot dat de laatste optie geldt, want onderzoek van Flurry heeft uitgewezen dat smartphone-gebruikers meer tijd spenderen aan apps dan aan het web.
Drie kwartier meer kwijt
De verhouding tussen internet en apps is het afgelopen jaar flink verschoven. In het eerste half jaar van 2010 besteedde de gemiddelde gebruiker nog 64 minuten per dag aan het web en 43 minuten aan apps. In het afgelopen jaar groeide het dagelijks gebruik van deze gemiddelde gebruiker met 48 minuten. Het browsen van het web nam toe met 10 minuten tot 74 minuten per dag, het gebruik van apps verdubbelde bijna tot 81 minuten per dag. Dit betekent dat er voor het eerst meer tijd wordt gespendeerd aan apps dan aan het web. Deze tijdwinst (of –verlies) zit hem niet zozeer in langere sessies; mensen grijpen tegenwoordig gewoon vaker naar hun telefoon.
De iPhone 13 nu met 3 maanden gratis Apple TV+!
Maximaal voordeel als je thuis internet van Ziggo hebt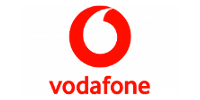 Bekijk actie
Games het populairst
Dat de apps het webbrowsen hebben verslagen komt natuurlijk ook door het aanbod aan apps. Het nieuws lezen of netwerken gaat over het algemeen sneller en gemakkelijker via de app dan via de mobiele website. Dat is ook te zien in het gebruik van apps; 9% van de 81 minuten per dag wordt besteed aan nieuwsapps en 32% aan apps om sociaal te netwerken. Het populairste appgenre is echter de game: van de 81 minuten die per dag aan apps wordt besteed, gaat 47% naar het spelen van games. Dat betekent dus dat de gemiddelde smartphonegebruiker elke dag 38 minuten zit te gamen.
Haal jij dit dagelijkse 38-minuten-gamequotum? Of zit je er ver boven of onder?