Spelen jouw kinderen weleens een spelletje op je iPhone of iPad? Kan geen kwaad, toch? Maar let toch even op, want een hoop kinder-apps springen nogal nonchalant om met de privacy van je koters. Dat blijkt uit onderzoek van het College bescherming persoonsgegevens (CBP).
Onderzoek naar apps en privacy van kinderen
Aan het onderzoek deden naast het CBP wereldwijd nog 28 andere privacybewakers mee. Er werden 1.500 apps en websites voor kinderen gekeurd en de conclusie is niet best. In veel gevallen blijft het schimmig wat voor privacygegevens er allemaal verzameld worden en wat de app er precies mee doet. Een paar resultaten waar je als ouder niet blij van wordt:
67% van de onderzochte apps en websites verzamelt persoonsgegevens van kinderen.
De helft deelt persoonsgegevens met derden. Bijvoorbeeld om gepersonaliseerde reclame aan te bieden in de app.
In 58% van de gevallen kunnen kinderen doorklikken naar een website buiten de veilige omgeving van de app of website.
Amper een kwart stimuleert ouderlijk toezicht.
In 22% van de gevallen kunnen kinderen hun telefoonnummer achterlaten of foto's en video's uploaden.
Tip: privacy-instellingen iPhone en iPad
Wil je je persoonlijke gegevens en die van je kind beschermen? Dat kan. Apple heeft in iOS een aantal functies opgenomen waarmee je je privacy kunt beschermen. Lees er meer over in onze workshop Privacy-instellingen op iPhone en iPad aanpassen.
De iPhone 14 nu tot €7,50 korting per maand!
Maximaal voordeel als je thuis internet van Ziggo hebt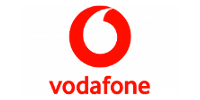 Bekijk actie