Apple's toekomstige muziekdienst zal gebruikers de mogelijkheid bieden om zowel nieuwe muziek, als nummers uit hun eigen bibliotheek online te streamen. De nummers uit bibliotheken van gebruikers zullen op een server worden opgeslagen en zullen als hoge kwaliteit opnames worden aangeboden. Uniek aan de dienst is dat als gebruikers muziek van lage kwaliteit op de computer hebben staan, Apple deze kan vervangen door dezelfde nummers met hoge kwaliteit die op de servers staan. Apple mag deze functie aanbieden vanwege de contracten met de grote platenlabels.
Niet gratis
Volgens Bloomberg Businessweek wordt de dienst, vermoedelijk iCloud genaamd, toch niet gratis. Ook is het nog maar de vraag of de dienst alleen nummers aanbiedt van de vier grote platenlabels (Warner Music Group, EMI, Sony, Universal) of dat je al je nummers online kunt beluisteren. De diensten van Amazon en Google staan bijvoorbeeld gewoon toe dat gebruikers hun illegaal gedownloade muziek kunnen streamen.
De iPhone 13 nu met 3 maanden gratis Apple TV+!
Maximaal voordeel als je thuis internet van Ziggo hebt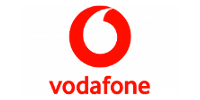 Bekijk actie
Onthulling
Apple heeft inmiddels contracten gesloten met drie van de vier grote platenlabels en de verwachting is dan ook dat de dienst in juni onthuld wordt. Om voldoende capaciteit voor iCloud te hebben, gebruikt Apple een gigantisch datacentrum dat naar verluidt één miljard dollar heeft gekost.
Bruikbaar of nutteloos?
Moet je als muziekliefhebber eigenlijk wel enthousiast worden voor deze dienst? Dat hangt wat ons betreft vooral af van Apple's beleid wat betreft het streamen van geripte muziek. Stel dat je enkele albums van onbekende artiesten hebt, die hun platen hebben uitgebracht op een obscuur platenlabel. Mag je deze geripte muziek uit je eigen bibliotheek online streamen? En hoe zit het met geleende cd's? Als twee mensen dezelfde cd rippen en tegelijkertijd online gaan streamen, mag dat? Of wordt dat geblokkeerd door Apple? Hopelijk kunnen we binnenkort, misschien al na de WWDC, deze vragen beantwoorden.