Afgelopen week meldden we dat Apple is bezig met een slimme Siri-speaker. Die speaker krijgt mogelijk een ingebouwde camera met gezichtsherkenning, zo voegt CNET toe aan het nieuws.
Met de Siri-speaker wil Apple de concurrentie aangaan met andere slimme speakers voor in huis. Amazon heeft de Amazon Echo met de spraakassistent Alexa, Google kondigde vorige week tijdens de Google I/O de Siri-rivaal Google Home aan, waarin Google Assistant is ingebouwd. Met dit soort speakers kun je slimme apparaten in huis bedienen. Geef bijvoorbeeld de opdracht om een lamp aan te doen of om een muziekje op te zetten. Of vraag de speaker wat het weerbericht van vandaag is.
De iPhone 14 nu tot €348 korting!
• Maximaal voordeel als je thuis Ziggo hebt
• 6 maanden Apple Music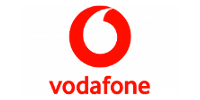 Bekijk actie
Siri-speaker kent je persoonlijke voorkeuren
Amazon Echo en Google Home hebben geen camera, dit wordt dus hét punt waarop de Siri-speaker zich gaat onderscheiden van de rest. De camera werkt op basis van gezichtsherkenning: de Siri-speaker herkent daarmee wie er in huis is en de opdrachten geeft. Hoe het precies werkt is nog onduidelijk, maar Siri kent de persoonlijke voorkeuren van degene die tegen hem praat, bijvoorbeeld als het gaat om licht en muziek.
Het zou wat ons betreft verstandig zijn als Apple wat meer aandacht schenkt aan zijn virtuele assistent, her en der op het internet wordt Apple gewaarschuwd dat ze inmiddels al hopeloos achterop raken bij concurrenten. Siri is tot op heden niet wat het had moeten zijn: de originele bedenkers van Siri zijn inmiddels gedesillusioneerd vertrokken bij Apple en hebben inmiddels Viv ontwikkeld, een spraakassistent die een stuk slimmer is dan Siri en die ook uit de voeten kan met apps van derde partijen.
Wanneer verschijnt de Siri-speaker?
De slimme Siri-speaker ligt misschien dit jaar al in de winkels, maar het zou ook zomaar nog tot 2017 kunnen duren. Of, zoals bij Apple wel vaker gebeurt: het apparaat verschijnt helemaal niet. Hopelijk horen we er tijdens de WWDC over veertien dagen meer over.