Apple werkt aan een nieuw onderdeel van ResearchKit waarmee het mogelijk moet zijn om de DNA-gegevens van gebruikers te verzamelen en via de cloud voor wetenschappers beschikbaar te stellen. De wetenschappers kunnen die gegevens dan gebruiken voor onderzoek, maar uiteindelijk is het de bedoeling dat de gebruikers zelf er iets aan hebben, bijvoorbeeld voor stamboomonderzoek (genealogie) via een app.
ResearchKit
Apple heeft ResearchKit begin maart geïntroduceerd om wetenschappelijke studies te ondersteunen. Het framework maakt het voor onderzoekers mogelijk om gegevens van patiënten met een iOS-apparaat te verzamelen. Dat werkt tot nu toe al uitstekend. Zo werd binnen korte tijd al de grootste hoeveelheid respondenten voor een onderzoek naar de ziekte van Parkinson verzameld. Een mogelijkheid om je DNA in dergelijke onderzoeken mee te nemen, was er echter nog niet.
De iPhone 14 nu tot €7,50 korting per maand!
Maximaal voordeel als je thuis internet van Ziggo hebt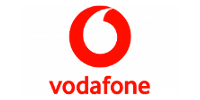 Bekijk actie
DNA-gegevens
Je DNA-gegevens kunnen natuurlijk ook niet zomaar worden uitgelezen. Hiervoor moet je eerst meedoen aan een genetische test, bijvoorbeeld door speeksel naar een door Apple goedgekeurd laboratorium te sturen. Een van de eerste geplande studies op basis van DNA is een onderzoek van de University of California in San Francisco naar de oorzaken van voortijdige bevalling. Naar verwachting wil Apple het DNA-onderdeel van ResearchKit tijdens de WWDC in juni lanceren.
Mogelijkheden en gevaren
Uiteindelijk moet dit onderdeel van ResearchKit ervoor zorgen dat elke gebruiker zijn genetische gegevens op zijn telefoon heeft staan, net als zijn foto's of locatie. Dit biedt dan ongekende mogelijkheden, zoals een app gebruiken om je voorouders op basis van je DNA te vinden.
Hoewel Apple's streven om de wetenschap te helpen erg nobel is, beginnen we dit wel een beetje eng te vinden. Je DNA-gegevens mogen nog zo veilig in de cloud zijn opgeslagen, er is altijd kans dat ze in verkeerde handen terechtkomen.