Apple wil met verschillende Hollywood filmstudio's een overeenstemming bereiken, om naast muziek ook films en tv-shows op te nemen in de streamingdienst iCloud. De overeenstemming zou ervoor zorgen dat Apple films en tv-shows van deze filmstudio's op servers mag opslaan, waarna klanten ze vervolgens kunnen streamen.
Hoewel de laatste tijd alle aandacht uitging naar de contracten die Apple sloot met platenlabels als Sony en Warner Music Group, meldt CNET nu dat Apple al een aantal weken druk in gesprek is met de filmstudio's om de licenties te bemachtigen voordat de dienst gelanceerd wordt.
Vodafone Runners: De iPhone 13 nu met 3 maanden gratis Apple TV+!
Maximaal voordeel als je thuis internet van Ziggo hebt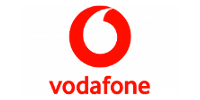 Bekijk actie
Licenties
Vorige week meldden we dat gebruikers van iCloud de mogelijkheid krijgen om zowel nieuwe muziek als nummers uit hun eigen bibliotheek te streamen. Dezelfde structuur zou, mits Apple de licenties krijgt van de studio's, ook toepasbaar zijn voor films en tv-shows. Onduidelijk is of het film-onderdeel van de dienst voor gebruikers wereldwijd zal gelden, of dat het slechts in een bepaald aantal landen kan worden gerealiseerd.
Voorlopig onbruikbaar
Wij vermoeden dat gebruikers in Nederland, als iTunes enige indicatie is, voorlopig deze functie nog niet kunnen gebruiken. Laten we hopen dat we het mis hebben en dat Apple ons verrast tijdens de keynote aanstaande maandag 6 juni, 19:00 Nederlandse tijd.