Virtual reality behoort nog steeds tot de interessegebieden van Apple, zo blijkt uit een vacature die ontdekt werd door 9to5Mac. Apple is namelijk op zoek naar een softwareontwikkelaar die interfaces en apps gaat ontwikkelen voor 'virtual reality-systemen'. Wat daar precies mee bedoeld wordt, blijkt niet uit de vacature.
Interesse in virtual reality
Door de jaren heen heeft Apple al vaker interesse getoond in de ontwikkeling van virtual reality (VR). Uit verschillende patenten is gebleken dat Apple onder andere werkt(e) aan een een 3D-interface van iOS en een VR-bril, vergelijkbaar met de Oculus Rift. Gisteren werd bekendgemaak dat de samenwerking tussen Oculus en Samsung verder wordt uitgebreid. De bedrijven introduceerden onlangs de Gear VR, een bril die met de Galaxy Note 4 werkt.
De iPhone 14 nu tot €7,50 korting per maand!
Maximaal voordeel als je thuis internet van Ziggo hebt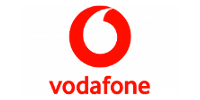 Bekijk actie
 Patent van Apple voor virtual reality-bril (afbeelding: 9to5Mac).
Softwareontwikkeling
De vacature die Apple nu heeft uitgezet, heeft echter geen betrekking op hardware maar op softwareontwikkeling. De ontwikkelaar moet 'next generation software experiences' gaan ontwikkelen en ervaring hebben met de ontwikkeling van virtual reality. De apps moeten geïntegreerd worden met VR-systemen om prototypes uit te testen. Het is niet duidelijk of dit eigen hardware van Apple betreft of die van andere fabrikanten. Verschillende bedrijven werken momenteel aan VR-accessoires voor smartphones, waaronder ook de iPhone.