Is de terugkeer van de flip-phone in aankomst? Je weet wel, die oude mobieltjes die je in kon klappen om in je zak te steken. Het zou zomaar eens kunnen. Volgens de Koreaanse website The Investor is Apple namelijk bezig met de ontwikkeling van een opvouwbare iPhone.
Vouwbaar scherm
Voor deze opvouwbare iPhone wordt de samenwerking aangegaan met LG. Een van de grootste obstakels is natuurlijk het scherm. Hier zou recentelijk een specialistenteam van LG Display op gezet zijn, terwijl zusterbedrijf LG Innotek zich buigt over het inklapbaar maken van het binnenwerk. LG is al sinds drie jaar bezig met het (beter) maken van vouwbare schermen. De schermen voor de inklapbare iPhone zouden mogelijk vanaf 2020 geleverd kunnen worden.
Geen Samsung meer dus, waar Apple nog wel de OLED-schermen voor de iPhone X van afneemt. Naast dat Apple waarschijnlijk niet zo afhankelijk wil zijn van zijn grootste rivaal, speelt ook het mogelijk afkijken van speciale technieken die toegepast gaan worden mee bij de keuze voor LG.
BLACK FRIDAY: De iPhone 14 nu tot €348 korting!
• Maximaal voordeel als je thuis Ziggo hebt
• 6 maanden Apple Music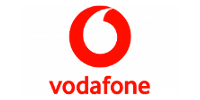 Bekijk actie
 
Opvouwbare Samsung Galaxy
Apple is namelijk niet de enige die interesse heeft in een opvouwbare smartphone. Volgens geruchten is ook Samsung bezig met een revolutionair nieuw toestel – met de erg originele codenaam Galaxy X – dat op te vouwen is. Deze smartphone wordt volgend jaar al verwacht, waarmee de Zuid-Koreanen de eerste zijn die zo'n toestel op de markt brengen. Of de eerste de beste is, is echter altijd zeer de vraag. Kijk bijvoorbeeld naar gezichtsherkenning: Samsung paste dit al eerder toe, maar Apple heeft het geperfectioneerd.
Het is logisch dat Apple zich bezighoudt met de nieuwste technologische ontwikkelingen. Voor nu lijkt de opvouwbare iPhone vooral een gerucht, maar wel eentje die je doet nadenken over de mogelijkheden. Het scherm zou namelijk een stuk groter kunnen worden zonder dat je problemen krijgt de iPhone mee te nemen in je broekzak. Daarnaast is het scherm beter beschermd tegen krassen als de iPhone daadwerkelijk een flip-phone wordt. En bovendien, hoe ontzettend stijlvol is het om een inkomende oproep op te nemen door simpelweg je telefoon open te flippen?