Hoe cool zou het zijn om je iPhone 6s als weegschaal te kunnen gebruiken? Even snel een brief wegen om te weten hoeveel postzegels erop komen of suiker wegen voor je volgende keukencreatie. Dankzij 3D Touch op de iPhone 6s en 6s Plus is dat in theorie mogelijk, maar helaas staat Apple dergelijke apps (nog) niet toe in de App Store. Zeer tot spijt van ontwikkelaar Ryan McLeod, die met de app Gravity probeerde de eerste weegschaal-app in de App Store te krijgen.
Slim bedachte app
Het concept van Gravity was goed bedacht. Omdat het touchscreen van de iPhone alleen maar voorwerpen herkent die qua eigenschappen overeenkomen met een vinger, plaats je bij Gravity een lepel op het scherm. Die is geleidend en laat geen te grote afdruk achter – net als een vinger. Om de weegschaal te kalibreren weeg je eerst een munt, vervolgens kun je alles wegen tot 385 gram. Dankzij 3D Touch weet de iPhone precies hoeveel kracht op het scherm wordt uitgeoefend en dus hoeveel iets weegt.
De iPhone 14 nu tot €7,50 korting per maand!
Maximaal voordeel als je thuis internet van Ziggo hebt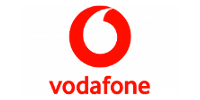 Bekijk actie
Geen goedkeuring voor App Store
Zoals we al zeiden werd de app helaas niet goedgekeurd voor de App Store, oorspronkelijk vanwege een 'misleidende omschrijving'. De App Store-medewerkers dachten blijkbaar dat het om een nep-app ging die alleen maar deed alsof hij voorwerpen kon wegen. Nadat de ontwikkelaar een bezwaar had ingediend, zei Apple dat het concept van een weegschaal-app 'niet geschikt zou zijn voor de App Store'. De ontwikkelaar vermoedt dat Apple bang is dat gebruikers hun iPhone beschadigen of dat de app als weegschaal voor drugs wordt gebruikt. Al is dat laatste natuurlijk een duur grapje bij een foutmarge van 3 gram.
Wat vind jij van het idee van een weegschaal-app? We hadden Gravity graag op onze iPhone gehad.