Vanavond hoef je niet met samengeknepen billetjes de onthullingen van Steve Jobs af te wachten. Door een blunder van Apple is nu al zeker dat we tijdens de 'Back to the Mac'-keynote getrakteerd worden op een nieuwe MacBook Air en de '11-versie van iLife.
Forumtopics
Op het supportforum van Apple.com zijn topics opgedoken met als onderwerp: 'iMovie '11', 'iPhoto '11' en 'MBA (Need official name)'. De eerste twee spreken voor zich; iLife '11 komt eraan. Met 'MBA' doelt Apple ongetwijfeld op de nieuwe MacBook Air. De naam van het beestje is blijkbaar nog onbekend, daarom staat er (Need official name) in de titel.
De iPhone 13 nu met 3 maanden gratis Apple TV+!
Maximaal voordeel als je thuis internet van Ziggo hebt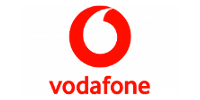 Bekijk actie
Engadget
Screenshots van deze forumtopics zijn door Engadget naar buiten gebracht. Deze gadgetwebsite staat zo hoog aanschreven dat er van een Photoshop-grapje waarschijnlijk geen sprake is.
iTunes-card
Als je kans wil maken op een iTunes-card, gebruik je deze informatie om de winnende voorspelling van de Apple-keynote achter te laten op onze wedstrijdpagina.