Als je nu een Apple Watch met sportbandje bestelt, heb je slechts de keuze uit vijf verschillende kleuren. Het bandje is of wit, zwart, blauw, groen of roze. Redelijk beperkt voor Apple's 'meest persoonlijke creatie', of niet? Daar lijkt verandering in te komen, zo blijkt op de Salone del Mobile in Milaan. Jony Ive presenteerde daar samen met Phil Schiller en Mark Newson de Apple Watch, en daarnaast een heleboel nieuwe sportbandjes in verschillende nieuwe kleuren, zie ook de foto van Instagram hieronder.
Meer kleuren
Blijkbaar werden er veel meer sportbandjes ontworpen dan we tot nu toe hebben gezien. We spotten onder meer nieuwe tinten blauw, twee gele bandjes en daarnaast bandjes in verschillende huidskleuren. Ook een Product(RED)-variant is op de foto te zien. Net als de huidige sportbandjes zullen ook deze gemaakt zijn van fluoroelastomeer.
De iPhone 13 nu met 3 maanden gratis Apple TV+!
Maximaal voordeel als je thuis internet van Ziggo hebt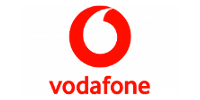 Bekijk actie
Beschikbaarheid
Het is nog onduidelijk of en, zo ja, wanneer de nieuwe kleuren voor iedereen beschikbaar komen. Bijna alle Apple Watch-modellen met sportbandje zijn sowieso tot mei of juni uitverkocht, dus vooralsnog gaan we er niet van uit dat dit snel het geval zal zijn. Dat de bandjes er uiteindelijk wel komen, achten we echter zo zeker als het verkoopsucces van de Apple Watch.