Vorige week kwamen er vroegtijdig foto's naar buiten van de nieuwe Apple Watch Series 4. De Watch wordt pas volgende week woensdag officieel onthuld tijdens Apple's keynote, samen met de iPhone XS en de iPhone 9. De afbeelding verraadt een nieuwe functie die goed van pas komt als we volgend jaar opnieuw een snikhete zomer zouden krijgen.
Negen complicaties Apple Watch
De Apple Watch krijgt een groter scherm dat helemaal doorloopt tot aan de randen. Apple gebruikt de extra ruimte optimaal en laat een gecompliceerd scherm zien met maar liefst negen complicaties: een in iedere hoek, vier in het midden van de wijzerplaat, en ten slotte een die parallel loopt aan de bovenste rand van het klokje. De meeste van de complicaties spreken voor zich. Je herkent hierin de volgende functies:
De iPhone 14 nu tot €7,50 korting per maand!
Maximaal voordeel als je thuis internet van Ziggo hebt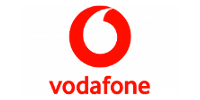 Bekijk actie
Boven in het klokje: dag en datum
Rechts: de bewegingsringen
Onder: Astronomie-wijzerplaat in het klein
Links: muziek
Linksboven in de hoek: timer
Rechtsboven: thermometer
Rechtsonder: zonsopkomst en -ondergang
Bovenste rand van het klokje: de eerstvolgende afspraak in je agenda
UV-index
Het gaat hem om de complicatie linksonder: UVI staat erbij, en daarnaast een soort thermometer. Wat kan het anders zijn dan de weergave van de ultra violet index? In dit geval is de waarde 3,6, en verschuift het metertje langzaam naar geel-oranje: een waarschuwing dat je maar beter in de schaduw kunt blijven.
De vraag is waar de Apple Watch deze informatie vandaan haalt. Wat precies is de bron? Is er een sensor die meet hoe het momenteel met de zonkracht gesteld is? Apple vroeg onlangs een patent aan genaamd Light-based Shielding Detection, waarmee zo'n sensor mogelijk zou zijn. Maar waar zit de sensor dan? In het horloge zelf? Of moet je er een apart bandje bij aanschaffen?
Wij verwachten eerlijk gezegd niet dat het nu al zover is. Het lijkt ons veel aannemelijker dat de Watch of een bijbehorend horlogebandje dit niet zelf meet, maar de gegevens ophaalt vanuit een of andere weerdienst. In dit geval zou de informatie zomaar afkomstig kunnen zijn uit Apple's eigen Weer-app: hierin wordt de UV-index immers al vermeld. Hoe dan ook is het een handige toevoeging aan de wijzerplaat van de Apple Watch, omdat je zo supersnel in de gaten hebt hoe krachtig de zon is.
Apple-keynote
Volgende week woensdag 12 september horen we meer over de nieuwe Apple Watch Series 4. Apple geeft dan om 19.00 uur Nederlandse tijd een keynote.
Meer weten over Apple Watch Series 4?