Bram Balk schreef jarenlang als redacteur van iCreate over het wel en wee van Apple. Daar komt hij tegenwoordig als redactiecoördinator bijna niet meer aan toe, wat de zelfverklaard Apple-watcher een gemis vindt. Op iCreate Live praat hij 40 minuten lang over het grootste beursgenoteerde bedrijf ter wereld.
Wat kunnen bezoekers verwachten van je lezing?
'Een ouderwets stukje info-tainment. Apple voor Beginners is een van de laatste lezingen van het programma en ik wil er een waardige afsluiter van maken. Dus ik ga geen zwaar verhaal houden over "waarom Apple perfect is" of droge analyses van bedrijfsstructuren maken. Maar ik wil je wel laten zien waarom Apple is wat het is. Daarbij gaan we een duik maken in de geschiedenis en probeer ik veel oude fragmenten te laten zien.'
De iPhone 13 nu met 3 maanden gratis Apple TV+!
Maximaal voordeel als je thuis internet van Ziggo hebt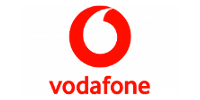 Bekijk actie
Wat verwacht je van iCreate Live?
'Ik hoop op een mooie dag, waarin we het hopelijk niet zo druk krijgen zodat we er zelf ook nog een beetje van kunnen genieten. Daarnaast kijk ik erg uit naar een aantal lezingen, waaronder die van Richard IJzermans, Jaap Stronks en Tom Poederbach. Ik ben ook erg benieuwd welke sfeerimpressies Stefan en ik dit jaar zullen kunnen maken. En ik hoop nog ergens een paar leuke gadgets te kunnen scoren.'
En wat zijn je ervaringen met Apple?
'Ik vind het eigenlijk gek dat Apple een hip merk is geworden, want ik kocht mijn MacBook Pro in 2006 vooral omdat de computer geen last van virussen en malware had. Ik gebruik hem dan ook nog steeds. Maar het is hard gegaan: de iPod maakte van Apple een mode-merk, de iPhone stelde Apple op gelijke hoogte met Nike en Coca Cola en de iPad zorgde ervoor dat Apple een bedrijf van legendarische proporties is geworden. De vraag is echter of Apple dat vol kan houden.'
Koop je tickets nú met korting!
Wil jij alles weten over iOS 5 en andere Apple-producten? Koop dan snel je ticket voor iCreate Live. Tickets in de voorverkoop koop je met een flinke korting. Aan de deur kost een ticket €12,50, maar in de voorverkoop betaal je €9,95. Ben je abonnee van iCreate? Dan betaal je nog maar €7,50. Koop je een ticket in de voorverkoop, dan krijg je ook nog eens een drankje cadeau en 20% korting op het parkeertarief van de RAI Elicium.