Apple heeft de reviews met een lage waardering van corrupte apps uit de App Store verwijderd. Vorige week meldden we dat er verschillende apps waren opgedoken die crashten zodra ze werden opgestart. Het probleem werd al snel opgelost, maar het belette een aantal mensen niet om beklag te doen in een review en slechts één ster te geven.
Niets te verwijten
Erg vervelend voor de ontwikkelaars van onder andere Angry Birds Space, GoodReader en Instapaper. Deze corrupte apps werden bestookt met lage scores, terwijl de ontwikkelaars niets te verwijten viel: na het certificatieproces van de apps is er bij Apple iets misgegaan met de upload. Inmiddels zijn de reviews weggehaald.
De iPhone 14 nu tot €7,50 korting per maand!
Maximaal voordeel als je thuis internet van Ziggo hebt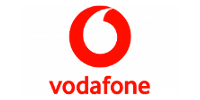 Bekijk actie
Last van crashes?
Bezit je één van eerder genoemde apps en heb je last van crashes? Ga dan naar de App Store-app, tap op 'Updates' en werk één of meerdere apps bij. Helpt dit niet? Herstart je apparaat of verwijder de app en download hem vervolgens opnieuw.