Vrijdag is de nieuwe iPad eindelijk te koop in de V.S., Duitsland, Groot-Brittannië en een aantal andere landen. Voor sommigen lijkt het wel een eeuwigheid duren voordat Apple's nieuwe tablet in de verkoop gaat. Maar als hij eenmaal in de verkoop gaat, dan gaat het ook hard. Naar verwachting verkoopt Apple op vrijdag een recordaantal iPads. Denk aan één miljoen of meer exemplaren.
Recordaantal
In 2010 ging de iPad 1 op de eerste verkoopdag ongeveer 300.000 keer over de toonbank, volgens analisten. Bij de verkoopstart van de iPad 2 vorig jaar waren dat ergens tussen 500.000 en 1.000.000. We lezen vandaag op CultofMac dat analisten verwachten dat Apple vrijdag 1.000.000 nieuwe iPads verkoopt. Inderdaad, één miljoen en dan is de nieuwe iPad nog maar in een beperkt aantal landen verkrijgbaar. Geen wonder dat we ons afvragen of Apple wel genoeg iPads heeft.
De iPhone 14 nu tot €7,50 korting per maand!
Maximaal voordeel als je thuis internet van Ziggo hebt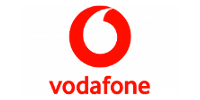 Bekijk actie