In de jacht om de Apple TV 'de toekomst van tv-kijken' te laten worden, heeft Apple een nieuwe app ontwikkeld: TV. Deze app verzamelt alle televisieapps en toont je alle video's en series binnen één app. Filmpje of serie kijken? Maak je geen zorgen meer waar die vandaan komt, je zet hem gewoon op.
'Unified tv experience'
De TV App Store oogt in onze optiek nog altijd behoorlijk leeg, maar toch zijn er inmiddels 1600 apps van videoproviders verkrijgbaar. Dat levert natuurlijk een enorme versnippering: overal is wat anders (of hetzelfde) te zien. De app TV verzamelt al die content weer en stelt de content centraal.
De iPhone 14 nu tot €348 korting!
• Maximaal voordeel als je thuis Ziggo hebt
• 6 maanden Apple Music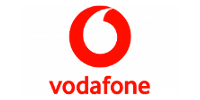 Bekijk actie
Eén plek (zonder Netflix)
De app is een verzamelplek van alle video-apps. Via welke app of contentboer je ook wilt kijken, je zoekt gewoon de serie of film die je wilt bekijken, en maakt je geen zorgen meer over welke provider die content uitzendt. Hoewel … je moet natuurlijk nog steeds een abonnement hebben op die zenders. En onze populairste streamingdienst Netflix? Die hebben we nog niet gezien …
Live
Ook voor live tv heeft de app gedacht. Wil je een bepaalde wedstrijd kijken, dan hoef je Siri maar te vragen. De Apple TV zoekt de wedstrijd op en speelt hem af. Jij hoeft je dus niet meer suf te zappen welke tv-zender de rechten van het Nederlands elftal nu heeft.
Ook in iOS
Omdat tv-kijken al lang niet meer uitsluitend een bank-aangelegenheid is, is de TV-app universeel. Behalve op de Apple TV is hij dus ook beschikbaar op iPad en iPhone.
Nederland?
De app van Apple klinkt inderdaad als de toekomst van tv-kijken. Er is echter één probleem: in Nederland doen er nog bar weinig partijen mee aan de Apple TV. Zo lang ze niet eens een app hebben ontwikkeld, hoeven we al helemaal niet te hopen op deze geavanceerde functies. Apple ontneemt die hoop dan ook maar direct: de nieuwe TV-app is vanaf december beschikbaar … in Amerika.