De geruchten over een update van de Apple TV laaien weer op. Het hobbyproject van Apple is namelijk één dag voor het aangekondigde event nog maar in twee procent van alle winkels in de V.S. op voorraad. Het lijkt erop dat Apple precies voor morgen door de voorraad TV's heen is, toeval? Of een minitieus geplande exit-strategie?
Vanaf 9 maart geleverd
Volgens MacRumors is de Apple TV nog maar in vier winkels in de hele V.S. op voorraad. Dit betekent niet dat de Apple TV helemaal verdwenen is, de kastjes zijn wel nog gewoon te bestellen op internet. De leverdatum zou in dat geval rond 9 maart of later zijn, dus na het event. Zou er morgen dan toch een update gepresenteerd worden? In de Nederlandse Online Store is de Apple TV wel nog op voorraad, maar wij zouden de aankoop in ieder geval even uitstellen tot het Apple-event van morgen is geweest.
De iPhone 14 nu tot €7,50 korting per maand!
Maximaal voordeel als je thuis internet van Ziggo hebt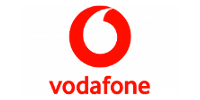 Bekijk actie