De app Remote krijgt geen update voor de nieuwe Apple TV die sinds kort verkrijgbaar is. Dat heeft Apple al in september bevestigd tegenover blogger Jason Snell.
App Remote: de redding voor je Apple TV
De Apple TV besturen met de bijbehorende afstandsbediening is altijd al een crime geweest. Vooral typen is een drama. Dat geldt voor zowel de oude als de nieuwe Apple TV. Maar bij de oude Apple TV had je in ieder geval nog een alternatief: de gratis app Remote, waarmee je je iPhone omtovert in een afstandsbediening.
De iPhone 14 nu tot €348 korting!
• Maximaal voordeel als je thuis Ziggo hebt
• 6 maanden Apple Music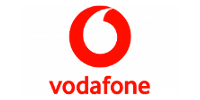 Bekijk actie
Bij de nieuwe Apple TV is typen even dramatisch en had Siri in veel gevallen soulaas moeten bieden. Spraakbesturing werkt jammer genoeg nog niet in Nederland en zelfs als we Siri straks aan de praat krijgen, moet je zaken als inloggegevens nog altijd blijven typen. Maar die goede oude Remote-app, die kan niet overweg met de nieuwe Apple TV. We hadden gedacht dat er een update kwam, maar helaas, het blijft behelpen. Op de blog van Snell lezen we het volgende:
"At Apple's big media event back in September, I asked an Apple employee at one of the Apple TV demo stands if there would be an update to the iOS Remote app to support the new Apple TV. I expected him to either hedge, because he didn't know, or give me a fun tidbit about how since the iPhone has all the same sensors that are in the new remote, the new Remote app can emulate it, plus do fun stuff like provide a keyboard so you can type in all your passwords and stuff.
Instead, this is what he said: 'No.'"
Misschien een nieuwe app?
We kunnen ons niet voorstellen dat Apple ons laat aanmodderen met de nieuwe afstandsbediening die bij de Apple TV 4 zit. Dat er een update komt voor de app Remote, lijkt toch steeds onwaarschijnlijker. Maar het zou heel goed kunnen dat er binnenkort een fonkelnieuwe Remote-app in de App Store staat, helemaal afgestemd op de nieuwe Apple TV. En anders wordt het echt tijd dat Siri binnenkort Nederlands kan spreken. Dan hoef je in ieder geval een stuk minder te typen dan nu het geval is.