De schoolvakanties zijn nog niet begonnen, maar Apple staat alweer te springen om terug naar school te gaan. Studenten die tussen 11 juni en 21 september een Mac voor de studie kopen, krijgen een tegoedbon van € 80. Als je voor een iPad kiest, ontvang je € 40 zakgeld.
Nog vragen?
De weer-naar-school-actie is een jaarlijks terugkerende aanbieding. Wij hebben vaker met dit bijltje gehakt en beantwoorden veelvoorkomende vragen:
De iPhone 14 nu tot €7,50 korting per maand!
Maximaal voordeel als je thuis internet van Ziggo hebt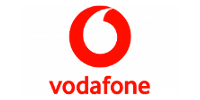 Bekijk actie
Je kunt de tegoedbon uitgeven in de Mac App Store, iTunes Store, iBookstore of App Store. Je kunt er dus geen Magic Mouse van kopen.
De Mac mini komt niet in aanmerking voor deze aanbieding, alle andere Macs wel. Zelfs de nieuwe MacBook Pro met Retina-display.
De iPad in kwestie moet een nieuwe iPad zijn, de iPad 2 doet niet mee. Dat vinden wij geen straf.
Koop de Mac of iPad bij de Apple Online Store, de Apple Store in Amsterdam of de verkooplijn van Apple (0800 0200 570). De Apple Premium Resellers doen dus niet mee.
Het is dus dubbel feest: als student ontvang je bij Apple zowel onderwijskorting als de coupon.
Je hoeft niet per se een student te zijn om van deze actie gebruik te maken. In de algemene voorwaarden staat dat je als ouder ook best een aankoop mag doen namens een kind dat studeert.