Apple heeft sinds deze week een nieuw YouTube-kanaal: Apple Support. Met tips, tricks en workshops rechtstreeks van Apple.
Apple Support op YouTube
Het nieuwe kanaal blijkt al te zijn geregistreerd op 5 oktober en sinds deze week worden er dan ook daadwerkelijk video's op gepubliceerd. Apple geeft hierin handige tips voor je iPhone of iPad – misschien volgen er in de toekomst ook nog video's over de Mac, de Apple Watch en andere populaire Apple-producten. Ruim 30.00 Apple-fans zijn al geabonneerd op het kanaal.
De Engelstalige filmpjes duren ongeveer 1 à 2 minuten. Qua onderwerpen kun je denken aan 'Zo verander je de achtergrond op je iPhone of iPad' of 'Zo maak je een screenshot'. Voor onze vaste lezers waarschijnlijk weinig nieuws onder de zon, maar het komt wel van pas als je schoonma je weer eens een bizarre iOS-vraag voorlegt. Hieronder zie je een Apple Support-video. Of bekijk alle video's van Apple Support.
BLACK FRIDAY: De iPhone 14 nu tot €348 korting!
• Maximaal voordeel als je thuis Ziggo hebt
• 6 maanden Apple Music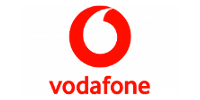 Bekijk actie
Eerder al op Twitter
YouTube is overigens niet de enige online plek waar je terechtkunt voor tips van Apple Support. Sinds vorig jaar vind je op Twitter @AppleSupport. Dit account post korte instructie-video's en je kunt er direct vragen stellen aan Apple. Zeker een aanrader om te volgen dus!