Apple sluit per direct alle Apple Stores wereldwijd. Met uitzondering van winkels in China – die gaan juist weer open. Dit heeft Apple-CEO Tim Cook bekendgemaakt in een open brief.
Apple Stores wereldwijd gesloten door coronavirus
Apple sluit de winkels om personeel en klanten tegen het coronavirus te beschermen. De Apple Stores bijven dicht tot en met 27 maart. In Nederland zijn er drie winkels: in Amsterdam, Haarlem en Den Haag. In België gaat het om één Apple Store, in Brussel. Eerder deze week maakte Apple bekend dat kantoorpersoneel wereldwijd zo veel mogelijk thuis moest werken. De Apple Stores zouden aanvankelijk gewoon open blijven, maar met een beperkt aantal Today at Apple-cursussen en Genius-afspraken.
BLACK FRIDAY: De iPhone 14 nu tot €348 korting!
• Maximaal voordeel als je thuis Ziggo hebt
• 6 maanden Apple Music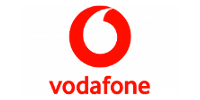 Bekijk actie
In our workplaces and communities, we must do all we can to prevent the spread of COVID-19. Apple will be temporarily closing all stores outside of Greater China until March 27 and committing $15M to help with worldwide recovery. https://t.co/ArdMA43cFJ

— Tim Cook (@tim_cook) March 14, 2020
In China, Hongkong, Macau en Taiwan zijn alle Apple Stores gesloten geweest. Maar omdat daar de situatie sterk verbeterd is en er steeds minder mensen ziek zijn, zijn de deuren van alle Apple Stores juist weer geopend.
Zo veel mogelijk online
Apple probeert klanten nu zo veel mogelijk online te helpen. Wil je een Apple-product kopen dan kan dat via de website of de Apple Store-app. Heb je service nodig, dan kun je terecht op support.apple.com.
Gisteren maakte Apple bekend dat hun conferentie voor ontwikkelaars, WWDC 2020, dit jaar in tegenstelling tot vele andere grote tech-events gewoon doorgaat. Wel is de opzet compleet anders: alles gebeurt online, zodat ontwikkelaars, journalisten en andere belangstellenden het van huis uit kunnen volgen.