In december melden we dat het door een bug mogelijk was op een gestolen telefoon iMessage-berichten te ontvangen die voor de oorspronkelijke eigenaar zijn bestemd. Dat bericht kreeg deze week een vervolg met de ontdekking dat je die bug ook kunt gebruiken om iemand anders te bespioneren. Volgens Apple is hier geen sprake van een bug, maar eerder van uitzonderlijke situatie door een verkeerd gevolgde procedure.
Apple Store
De spionage-'optie' kwam aan het licht toen in de VS een klant zijn defecte iPhone naar de Apple Store bracht. Het toestel werd gerepareerd en alles werkte weer perfect, op één ding na: de klant ontving almaar persoonlijke iMessage-berichten die voor de Apple Store-medewerker bestemd of van hem afkomstig waren.
De iPhone 14 nu tot €7,50 korting per maand!
Maximaal voordeel als je thuis internet van Ziggo hebt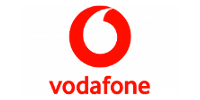 Bekijk actie
Wat bleek, omdat er geen simkaart in het toestel zat, had de medewerker bij de toesteldiagnose even zijn eigen, persoonlijke simkaart in het toestel geplaatst. Deze registreerde zich prompt met de Apple-servers, waardoor ook na verwijdering van die simkaart alle berichten van en naar zijn vrienden naar de iPhone van de klant gingen.
Oplossing
Apple beweert hiervoor een simpele oplossing te hebben:'De medewerker had in de app Instellingen gewoon iMessage even aan en uit moeten zetten of de klant had er een (andere) simkaart in moeten stoppen. Dan was er niets aan de hand gewest', aldus Apple-woordvoerdster Nathalie Harrison.
Terecht merkt onder andere MacRumors op dat dit niet klopt, want hoe schakel je op een gestolen iPhone iMessage even uit? Dat kan dus niet. In geval van diefstal is het beter je iPhone op afstand te wissen, je simkaart door je provider te laten blokkeren en op je nieuwe iPhone een nieuwe simkaart te activeren.
Waarschuwing
Een gewaarschuwd mens telt voor twee: zorg dat niemand aan jouw simkaart kan komen en leen je iPhone dus ook niet even uit aan vreemden.
Afbeelding:Ars Technica