Maakt de iPhone in de toekomst via satellieten in de ruimte verbinding met het internet? De kans bestaat! Apple heeft een nieuw geheim project: volgens Bloomberg werkt een team van experts aan satellieten.
Apple-satellieten
Doel van het project is waarschijnlijk om data naar bijvoorbeeld iPhones te versturen; hierdoor kan Apple minder afhankelijk worden van mobiele providers. Dat satellieten zouden bovendien ook ingezet kunnen worden om apparaten aan elkaar te koppelen zonder traditioneel netwerk. Nog een optie: het zou ook kunnen dat Apple de satellieten gebruikt voor meer nauwkeurige locatie-tracking. Dat maakt de app Kaarten dan weer wat geavanceerder.
De iPhone 14 nu tot €348 korting!
• Maximaal voordeel als je thuis Ziggo hebt
• 6 maanden Apple Music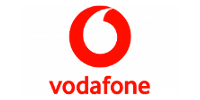 Bekijk actie
Er zijn nog veel onduidelijkheden over het project. Zo weten we niet of Apple echt eigen satellieten aan het ontwikkelen is, of dat ze gebruik gaan maken van de data van al bestaande satellieten. Sowieso verkeert het project nu nog in een heel vroeg stadium, en we weten allemaal wat er gebeurd is toen Apple met de Apple Car het wiel opnieuw wilde uitvinden.
Het wordt druk in de ruimte
Het project is nog maar net van start gegaan en zou binnen een jaar of vijf tot resultaten moeten leiden. Het lijkt in ieder geval al behoorlijk wat prioriteit te hebben bij Apple-CEO Tim Cook. Het team dat zich met de satellieten bezighoudt, bestaat uit ongeveer twaalf personen en wordt geleid door Michael Trela en John Fenwick. Zij werkten eerder bij Skybox Imaging, dat satellieten produceerde waarmee hoge resolutie foto's van de aarde werden gemaakt; dit bedrijf werd in 2014 overgenomen door Google en heet nu Terra Bella.
Apple is niet het enige bedrijf dat zich bezighoudt met satellieten. Amazon is ook van plan om satellieten te lanceren en Tesla-CEO Elon Musk heeft met SpaceX ook al een eigen ruimtevaartbedrijf.
Bron: Bloomberg