Back-uppen met Apple's Time Capsule is een fluitje van een cent, maar het apparaat zelf kan een grote lastpak zijn. Neem de capsules uit begin 2008, deze kunnen volgens Apple plotseling uitschakelen of zelfs helemaal niet opstarten.
Apple roept deze defecte Time Capsules, verkocht tussen februari 2008 en juni 2008, terug. Volgens Apple zijn alleen apparaten met serienummers tussen de XX807XXXXXX en XX814XXXXXX getroffen.
Haal de nieuwe iPhone 13 Pro als eerste in huis!
Internet van Ziggo thuis? Ontvang dan tot €5 korting per maand en dubbele data!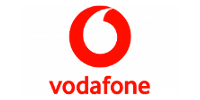 Bekijken
Heb jij een Time Capsule die voldoet aan het signalement? Neem dan contact op met je favoriete Apple Premium Reseller of Apple's eigen Apple Care.