Vanavond houdt Apple in San Fransisco de WWDC-keynote. Om 19:00 uur zal Steve Jobs het podium bestijgen. Op hetzelfde moment is in Los Angeles een andere grote presentatie aan de gang: de Xbox-keynote van Microsoft. Is dit puur toeval of voert één van de bedrijven iets in zijn schild?
Overkant van de straat
De Xbox-presentatie was eerder aangekondigd dus Microsoft treft geen blaam. Apple heeft zijn keynote bewust op dezelfde dag ingeroosterd. Steve en kornuiten flikten hetzelfde geintje op 2 maart 2011. Toen onthulde Apple de iPad 2 terwijl Nintendo, note bene aan de overkant van de straat, een presentatie hield over de Nintendo 3DS. We ontdekken een trend: Apple plant presentaties bewust op dezelfde dag (en tijd) als de keynotes van de concurrenten.
De iPhone 13 nu met 3 maanden gratis Apple TV+!
Maximaal voordeel als je thuis internet van Ziggo hebt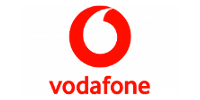 Bekijk actie
Ondergesneewd
Je vraagt je wellicht af wat het probleem is. De presentaties van Microsoft en Nintendo worden desondanks goed bezocht door de pers. De presentaties zelf zijn niet het probleem, het gaat om de media-aandacht. De ruimte in de krant. De nieuwe producten van Apple krijgen in de regel veel aandacht van de pers. Dat betekent dat de onthullingen van Microsoft worden ondergesneeuwd door de magische, vernieuwende en verbazingwekkende onthullingen van Steve Jobs.
Had Apple zijn presentatie een week later gehouden, dan hadden de Xbox-onthullingen alle aandacht gekregen in de grote Amerikaanse dagbladen. Nu moet Microsoft de pagina delen, of zelfs afstaan, aan Apple-gerelateerde berichten.
Wat betekent dit voor de toekomst? Kunnen we een uitnodiging voor een Apple-keynote verwachten als Nintendo weer een presentatie aankondigt?