Dankzij Apple gaan we terug naar het jaar 2006, mei 2006 om precies te zijn, de introductie van de MacBook.
Het is 16 mei, de dag voordat ik met een helikopter over de Grand Canyon ga vliegen. Een verdwaald internetsignaal vindt zijn weg naar mijn iBook en op de frontpage van de Applesite prijkt de nieuwe MacBook. Op dat moment ben ik verkocht en op 17 mei, na mijn ritje in de helikopter, koop ik bij de Apple Store in Las Vegas mijn nieuwe MacBook. Een zwarte, dat is toch echt de mooiste.
Terug naar de dag van vandaag, Apple heeft een reparatieprogramma opgezet voor de harde schijf van de MacBook. Enkele MacBooks met een Seagate harde schijf vertonen namelijk kuren: een knipperend vraagteken bij het opstarten. Nu, bijna vier jaar na aanschaf trekt Apple eindelijk aan de bel.
Vodafone Runners: De iPhone 13 nu met 3 maanden gratis Apple TV+!
Maximaal voordeel als je thuis internet van Ziggo hebt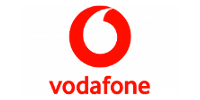 Bekijk actie
Het reparatieprogramma is bedoeld voor alle zwarte en witte MacBooks, aangeschaft tussen mei 2006 en december 2007, met een processorsnelheid van 1,83GHz, 2GHz of 2,16GHz en een harde schijf met een opslagcapaciteit van 60GB, 80GB, 100GB, 120GB of 160GB.
Het knipperende vraagteken is op mijn MacBook niet voorbij gekomen, en dat zal ook niet meer gaan gebeuren. Hoe is dat zo zeker weet? Ik heb de oude schijf  een jaar geleden vervangen voor een grotere. Genoeg over mijn MacBook, wil je graag meer lezen over het reparatieprogramma kijk dan op de Apple Support pagina.