Naast een paarandereaankondigingen heeft Apple vandaag ook nog nieuwe bandjes voor de Watch gelanceerd. Zo zijn het sportbandje, het geweven nylon bandje, het leren bandje met klassieke gesp en de Hermés-bandjes allemaal in nieuwe kleuren beschikbaar. De nieuwe kleuren zijn lekker fris, helemaal op tijd voor het begin van de lente.
Nieuwe kleuren
Het sportbandje kost nog steeds 59 euro en is nu beschikbaar in de nieuwe kleuren Cameliarood, Kiezelgrijs, Azuurblauw. De nieuwe kleuren voor het geweven nylon bandje zijn Oranje, Bessenrood, Rood, Stuifmeelgeel, Tahoe-blauw en Middernachtblauw. Ook deze kosten 59 euro. Bij het leren bandje met klassieke gesp heb je nu de keuze uit Bessenrood, Taupe, Saffierblauw; daarnaast heeft de gesp en nieuw design. Ze kosten allemaal 159 euro. De nieuwe Hermés-bandjes komen in de kleuren Bleu Zephyr, Lime Epsom, Colvert Swift, Fauve Barenia. Deze zijn echter nog steeds niet in Nederland beschikbaar. Ten slotte zijn de Nike-bandjes nu los verkrijgbaar voor 59 euro.
De iPhone 14 nu tot €348 korting!
• Maximaal voordeel als je thuis Ziggo hebt
• 6 maanden Apple Music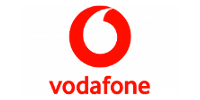 Bekijk actie
Stiekem duurder
Nog een verandering is dat de Apple Watch niet meer in combinatie met een leren, nylon of schakelarmband besteld kan worden. Je hebt dus alleen nog de keuze tussen een sport- of Milanees bandje. Stiekem is de Apple Watch hierdoor duurder geworden … ten minste, als je graag een ander bandje met je Apple Watch wilt gebruiken. Hieronder hebben we onze drie favoriete nieuwe bandjes verzameld.