Het lijkt erop dat Apple de gehele Mac-lijn gaat vernieuwen volgende week tijdens WWDC. Dit verwachten bronnen van 9to5Mac in ieder geval, die ervan overtuigd zijn dat het niet blijft bij een update voor de MacBook Pro, MacBook Air en iMac. Ook zouden er nieuwe accessoires in de pijplijn zitten, die tijdens WWDC2012 aangekondigd gaan worden.
Vernieuwd
De bronnen van 9to5Mac speculeren nog over de vierde update die aangekondigd zou kunnen gaan worden. De Mac Pro, waar recentelijk zelfs een petitie voor werd gestart, lijkt het hardst toe aan een vernieuwing. Deze is al een aantal jaren niet meer vernieuwd en Mac Pro-gebruikers zouden graag een nieuwe versie zien, inclusief Thunderbolt en snellere chipsets. Maar ook de Mac Mini, die vorig jaar nog werd geüpdatet, zou voorzien kunnen worden van de nieuwe Ivy Bridge-processor van Intel.
Vodafone Runners: De iPhone 13 nu met 3 maanden gratis Apple TV+!
Maximaal voordeel als je thuis internet van Ziggo hebt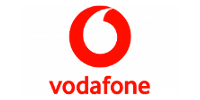 Bekijk actie
Accessoires
Naast de vernieuwde Macs, is het ook niet ondenkbaar volgens 9to5Mac's bronnen dat er nieuwe of vernieuwde accessoires aangekondigd gaan worden. Denk hierbij aan toetsenbord, muizen of AirPorts. Aangezien Apple een tijdje geleden aankondigde het snellere 802.11ac-protocol voor draadloze netwerken in gebruik te willen nemen, kan het zomaar zijn dat ook de AirPort-lijn een update tegemoet mag zien.