Update: Zojuist is bekend geworden dat Apple Pay op 'redelijk korte termijn' naar Nederland komt. Dat heeft een woordvoerder van Visa aan Tweakers laten weten. Behalve dat Visa eraan meewerkt, zijn er verder nog geen details bekend.
Afgelopen dinsdag kondigde Apple zijn eigen betaaldienst aan: Apple Pay. De dienst krijgt lang niet zo veel aandacht als de gelijktijdig aangekondigde iPhone 6 en Apple Watch, maar dat maakt het er niet minder interessant op. Helaas is Apple Pay voorlopig alleen nog beschikbaar voor Amerikaanse klanten. Wat kunnen we in Nederland verwachten van Apple Pay en mobiel betalen?
Zo werkt Apple Pay
Om Apple Pay te kunnen gebruiken voeg je een creditcard of debetkaart toe aan Passbook. Betaalkaarten worden versleuteld opgeslagen. Vervolgens kun je in de winkel betalingen uitvoeren door je iPhone voor een NFC-scanner te houden en de betaling te verifiëren met je vingerafdruk. Ook wordt het straks mogelijk om met de Apple Watch te betalen. Ter beveiliging controleert de Watch hierbij of het in contact is met je huid. Naast afreken in winkels kunnen ook apps gebruikmaken van Apple Pay. Enorm handig om bijvoorbeeld een online bestelling via je iPhone te doen of een taxiritje bij Uber af te rekenen.
De iPhone 14 nu tot €348 korting!
• Maximaal voordeel als je thuis Ziggo hebt
• 6 maanden Apple Music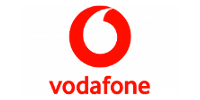 Bekijk actie
Apple Pay in Nederland
Allemaal leuk en aardig, maar hoe zit dat in Nederland? Voorlopig zullen we Apple Pay hier nog niet kunnen gebruiken. Wanneer de dienst volgende maand gelanceerd wordt in de VS, zal Apple de eerste tijd gebruiken om verbeteringen door te voeren. Daarnaast moeten er per land afspraken worden gemaakt met creditcardmaatschappijen, banken en winkels. De dienst kan alleen een succes worden als een groot deel van het betalingsverkeer gedekt wordt. In de VS is dat 83%, claimt Apple.
Het betalingsverkeer in Nederland verschilt behoorlijk van de VS. Nederlanders betalen nauwelijks met hun creditcard in de winkel. Creditcards worden hier vaak niet geaccepteerd omdat er voor winkeliers hoge transactiekosten aan zijn verbonden. Apple zal daarom een samenwerking moeten aangaan met Maestro (eigendom van MasterCard) en de Nederlandse banken. Daarmee zou in één klap al het betalingsverkeer via pin gedekt zijn.
Initiatieven van banken
Nederlandse banken zitten ondertussen ook niet stil. Nieuwe bankpassen van ING en ABN AMRO worden uitgerust met NFC met als doel contactloos te kunnen betalen. 'Feitelijk vullen we het mobiele NFC-gat voorlopig met de contactloze pas,' zei ING eerder dit jaar op een congres over online betalen. De Rabobank gaat nog een stapje verder en lanceert binnenkort de Rabo Wallet-app om mobiel te betalen met je smartphone. In de eerste instantie werkt dat alleen op een aantal Samsung Galaxy-modellen.
Rabo Wallet is een van de vele initiatieven om de portemonnee, of in elk geval de bankpas, digitaal te vervangen. De initiatieven worden gekenmerkt door een enorme versnippering: allemaal betreffen het aparte apps die alleen met een bepaalde bank of betaalwijze werken. Dat verklaart waarom Apple zo veel waarde hecht aan de samenwerking met grote financiële dienstverleners en banken.
NFC-technologie om mobiel te betalen
Aan al deze initiatieven zit overigens ook een voordeel: iedereen is het erover eens dat NFC dé standaard is om mobiel te betalen. Deze draadloze communicatietechnologie is breed geadopteerd en veel pinterminals in Nederlandse winkels zijn al geschikt voor betalingen via NFC. Een introductie van Apple Pay op de Nederlandse markt is daarom best realistisch, al laat het waarschijnlijk nog wel even op zich wachten. Met de iPhone 6 en straks de Apple Watch ben je in elk geval klaar voor de toekomst.